Released
The Black Spur is a winding road between Healesville and Narbethong in Victoria, Australia. (about an hour away from Melbourne)
The road is about 30km long and makes its way through a spectacular rainforest.
Video is 4min 13 sec, with no audio.
Can upload a higher quality version if requested.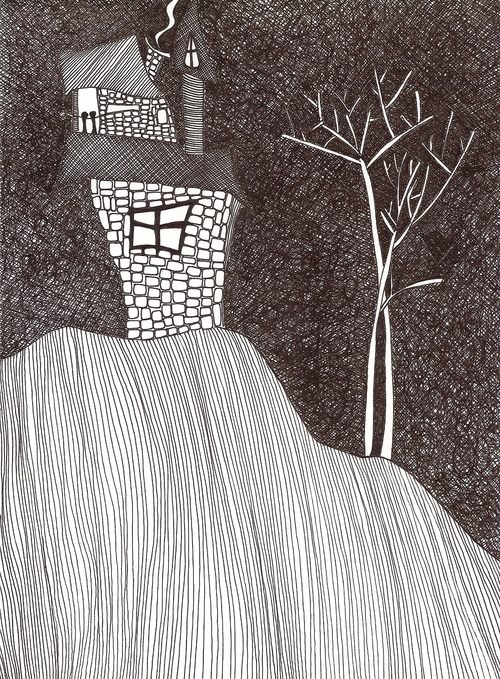 it may even be haunted..
inspired by eerie images on hr lately i thought i'd go back a few years
and look through some of my old drawings and i found this which could do with a story.
•
1129 Hits
•
76 Recommends

MY FIRST COLLAB/REMIXX THING
I thought it would be really interesting to look at peoples emotions..
not just teenagers but this was just a choice of exploration
Why they are trigered? When? How? Looking at it through a scietific and psychological approach maybe?
or why we cry when watching a sad movie? when we know its not real most of the time...
why do men fear to show their emotional distress to the world?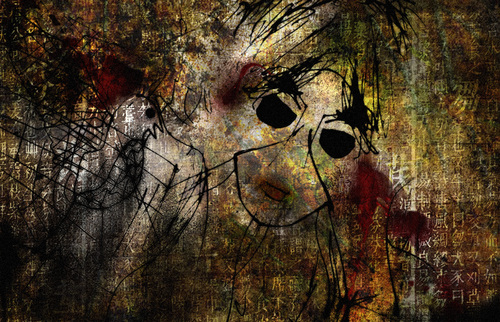 rowrowsrow's jotterbook style drawing had a cool wee juxtaposition of the bird and the watcher. It had a real serial killer vibe to it (You just know its a Richard Harris character in the making!)
Hence a darker iteration here!

So...this is one of those stories that I was writing down in many different ways. Trying to be eloquent and instead became frustrated and decided to make a video to show you instead. Now that I think about it, it's probably easier just talking to a camera with shitty quality than staring at a blank piece of paper.
Please bare with me?
•
1257 Hits
•
63 Recommends

Once I was a random stranger in your cybersphere, a solo boulder in an avalanche of avatars, a fleeting fiction in a portrait picture.

I was daily scrolled past, too speedily for sparks to fly, too fast for friendship even, but not too fast for fate to find its mark…

Yes, in a snap, the stormy seas of serendipity surged us-wards, scooped each separate stranger up and towed us tidally together. Amid the chaos and the catalysts, our new binary bond grew.

And me and you came true.

Who knew we would be webstuck, lovestruck, luckbound and finally found here – in our little house, no longer strangers now?

Still, we often wonder how it came to be – how a spark could take a fibre optic trip and shock both you and me –

two random strangers,

on our sofa,

in our front room,

drinking tea.

Sunday,

You are the little apocalypse
in every week
The small death
set to the scent of roast dinner

You are the worst day
for worriers

Scholars and sloggers
sport sick stomachs
feeling five days' weight
on slumped shoulders
pre-playing the pitfalls ahead

Forward lookers fret
while backward glancers
count missed chances
in their weekend window

Sunday,

Where the present-dwellers
lounge in slippered feet
whiskey-sipping, daytripping,
relaxing, basking
in a day of rest

While the rest of us
grimace in the vice
Stuck tight between
wasted time and
the production line -
the treadmill
and the trampoline
That it's now too late
to jump on

Sunday,

you are the nostalgic dread
the post-pubescent hangover
the associations accrued,
Pavlovian,
over decades

You are the ominous opposite
of Friday night
morbid mother of the septet

You are the heinous host
of that deep down dread

that says:

'it's time for bed'
•
27866 Hits
•
167 Recommends

The self-conscious zebra was ecstatic to have found a place where he could blend in.

Unfortunately, his elation was short lived.


Edited Sibylline's blot story a bit here and a bit there...thought it would serve the story better...FIRST TIME REMIXING!!..so, please don't be too mean :p :)

"Only one in a hundred of you will ever make it as a career artist" ~ Tutor
The 'black hole' was what we were told to prepare for in a series of art school talks entitled, rather optimistically, as Professional Practice Lectures. A toxic blend of arrogance, minor success and naivety meant that I did not heed the warning and instead, shrugged it off as the bitter cynicism of a failed career artist, forced to teach in a Dundonian institution. A year elapsed and, relatively speaking, I had gained considerable ground in the art world. Promoted to the lower rungs of success, I imagined that my further ascent would be steady and swift as long as I continued to put in as much effort in as I had been doing. A piece in an exhibition at the Talbot Rice gallery in June 2010 was to be my undoing and I found myself suddenly swimming against the current. A new generation of graduates had entered the arena and the sons of bitches were stealing my glory.
I was standing in my parent's garden one evening while burning the rubbish when I suddenly had an uncontrollable urge to scream. My geographic location kept my reason in check and I eventually came to my senses. A couple of weeks later I was describing this to a friend and we came to the conclusion that it would make a good art project, particularly in the medium of film. Convinced, I meditated upon the idea further.
After writing a treatment I enlisted the help of my brother as cameraman and editor though most of the actual decisions in terms of cinematography and the edit were made by me. For music, I found a guy named Silvio (Nyctalgia) who was making music in his bedroom in Switzerland which seemed to fit perfectly. He was happy to let me use his track 'Mira...' as long as he got to see the finished piece. As for equipment and transport, my father lent us the camera and my mother was designated driver. And so it went ahead, shot on location at Clyde Murieshiel National Park and my bedroom.
Though I am playing a version of myself in The Art World: A Tragedy, I think it is important to note that it could be almost any art school graduate. This life, often imagined to be liberating and romantic, can be at times rather more frustrating, lonely and well...crushing. Autonomy my friend is a huge responsibility indeed.
Lost to the doldrums of an unrecognised genius, we follow the story of a struggling artist confronting his frustrations in a desolate place where nobody can hear or see him.You, on the other hand, can.
I Remain,
Omar Zingaro Bhatia
~ Fantasist of the Divided Self

Final UPDATE: The fist part of the re-recs video is uploaded! Check out the result! :)
UPDATE (7.31.11): ahem ahem I'm still waiting the new hard disk.
UPDATE (7.25.11): Unfortunately, my hard disk died yesterday while I was editing the video. I'm lucky I didn't lose anything but I have to wait the new hard disk, install the operating system again before being able to upload the video! I'm afraid that this re-recs video will be for next Sunday... I guess it always happens at a bad time!
I'm working on my first RE-RECs Video and just "finished" the intro. I just added some titles to this intro and made a teaser. I will also try to make a new version for the RE-REC Video Bumper collaboration...
I still don't know when I will be able to upload this re-recs video. I'm working on the editing and still have to shoot some parts... I hope it will be for next Sunday! (Or Monday)

The last thing this RECord wanted was to be read.

It didn't wish to be seen, or heard.

It only wanted to be deleted.

But hitRECord was a lot like life:

once you release a RECord, you can't take it back.

Like hurtful words, or like feelings hurt,

remix, or repeat,

but there is no delete.
•
2248 Hits
•
118 Recommends