Released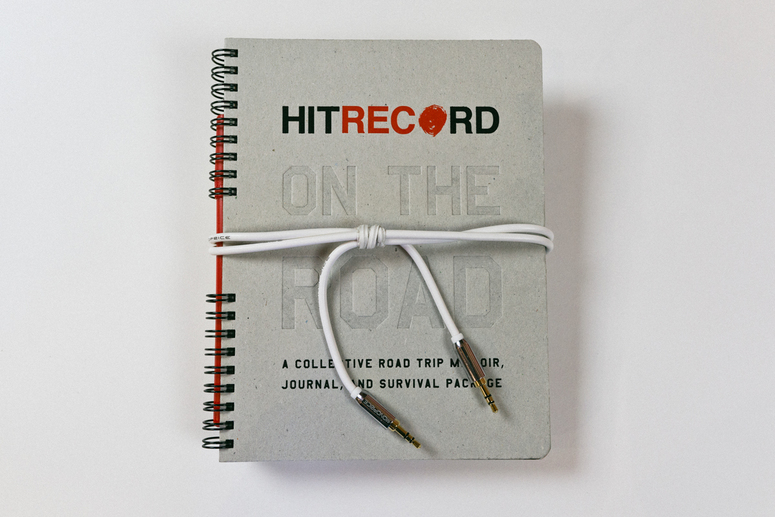 In November of 2012, hitRECord hit the road and toured around the North East of the United States.
On The Road includes a small sampling of the writing, photography, art, music, and videos collected throughout this journey.
Included in this extremely limited edition book are 4 postcards and a limited edition white 1/4" cable for plugging into a mobile device or car. A red pen is also provided, so when the mood strikes, you can write down your own thoughts RE: THE ROAD and contribute them to the ongoing collaboration!
==
Update: This item is now SOLD OUT!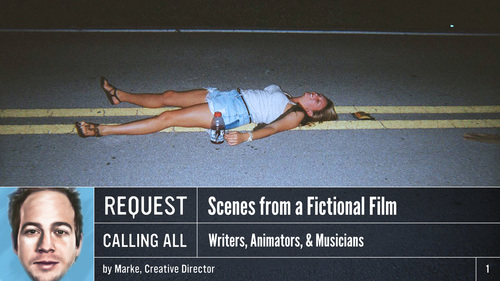 http://s3.amazonaws.com/hitrecord-prod/record_attachments/1552431/encoded/web_sd/regularjoe-1552431.mp4
CALLING ALL WRITERS, PHOTOGRAPHERS, ANIMATORS, & MUSICIANS: Let's make more scenes from a fictional film! Check out catamaranwestern's "Scenes from a Fictional Film" collab and contribute writing, photos, animation + audio!
==
WRITERS: Find cool photos on the site and add short subtitles, dialogue, voice-over, or narration.
PHOTOGRAPHERS: Contribute evocative photos that are in need of text.
ANIMATORS: Make these still photos come to life by adding subtle motion to the frame.
MUSICIANS: Create audio for these animations.
==
Thanks again <3
J
•
3825 Hits
•
178 Recommends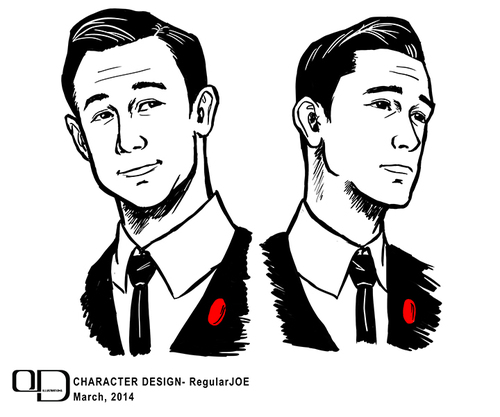 IsaacLastname challenged me to do a comic of Lawrie Brewster's "Joe VS Copyright Bots" (link). Its going to take me a while, but I thought I'd post an update.
The comic will feature RegularJOE fighting off the copyrite bots, just like Lawrie's pic. I'll be going for a very old school, kind of cheesy/campy comicbook vibe. So here's what I got as far as style goes, but I'm not sure if I should go less realistic or not. I'd love some feedback on that.
Meanwhile, I'm working on TheShuttersmith's challenge, which I should get back to! :D

| | | |
| --- | --- | --- |
| | Hello all — I've been following the conversation going on over at missamerica's record RE: EDITING and wanted to addres... | |
| | | |
•
2639 Hits
•
88 Recommends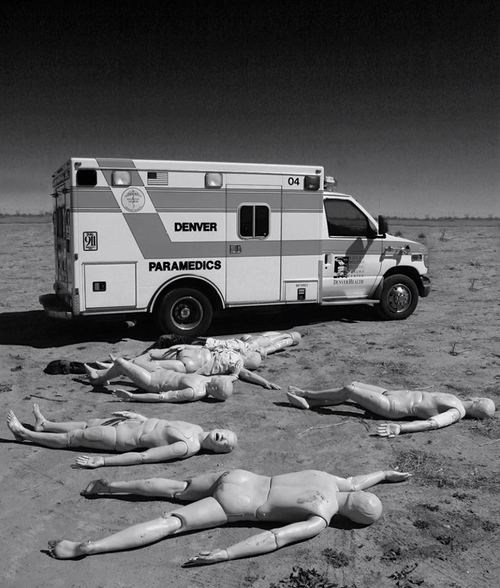 Dream Catcher
He pulled the dented car over onto the side of the highway. Rush hour traffic screamed at him in the other three lanes. Horns whistled as the irate drivers raced dangerously close to his driver's side door, angrily flipping him off as he sat in his car weeping. The trashy, small sedan reeked of cigarette smoke and the front windshield was stained with the yellow fog from every nicotine-laced exhalation. A dream catcher hung religiously from the bent rear view mirror. It hadn't worked in years.
The sun was at 2 o'clock. It's warm rays reflecting off the chrome gauges inside the piece of shit car. The car that he hated, but had to love, because it was all that was left. It was all he had in this world, and even though it stalled at every red light and sputtered along at 45 in the 55 mph zone, it allowed him what freedom he felt he had left.
Hands clutched to the steering wheel his mind raced. Bills, women, family, hopes and dreams all flashed before his eyes like a mirage. Good memories were shadowed by bad. The sun shining everywhere but on him. It was a warm spring day, yet he felt so cold.
He opened the driver's door recklessly, swinging it wide open into oncoming traffic. He didn't care. Maybe a car would hit him and save him from having to talk himself into doing what he was about to do. The cars veered, still honking and cursing him, as they maneuvered around the obstruction on the shoulder of the highway.
He placed his left foot out. Puffed fanatically on the burning cigarette in his hands and tossed the glowing-embered stump out the door and onto the warm, white pavement. He swung his other boot out from the rotting foot well and twisted its heel into the smoking cotton filter of his cigarette. The knobless radio still played his favorite cassette as he stood and exited his vehicle, leaving all his personal belongings inside. The engine misfired irregularly and the keychain with only one key rattled in the ignition.

The sand from the previous winter had all drifted to the side of the highway. It crunched with each step under his black boots. He made his way to the front of his car, stepping over blown-tire remnants and broken glass. He paused as the clouds framed the mountains in the west and the rays from the sun reflected off the broken glass near his feet. A gust of wind pushed through the open driver's door and rattled the dream catcher. He stood and watched it spin. Everything seemed as though it were underwater, his eyes floating in tears.
He grasped the concrete barrier and felt the coarseness irritate his hands. The black dirt under his fingernails contrasted the white, newly painted barrier. He knew what had to be done. He had every intention of following through.
He swung one leg over the barrier and straddled it like Clint Eastwood in a Spaghetti Western. His heart raced and his mind cleared.
He swung his other leg over. Now, he was sitting with his back to the highway. His butt securely planted on the concrete barrier with his heels wedged into a small lip of the outer-side of the bridge. His palms steadied him on this tight wire as his legs dangled over the side of the bridge. It was already as though he was floating, he could only see sky before him.
Behind him, the world raced by. No one cared about what was going on on this ledge. No one cared that a life was about to be destroyed. No one wanted to notice or even had the time. Alone, with his feet dangling 70 feet over a concrete sidewalk and paved rode, sat a crushed man about to end all the misery in his miserable life.
Then, sirens. From the distance and approaching fast. The wail seemed sharper and louder the closer it got.
He wedged his heels into the side of the bridge. He stood and his outstretched arms secured him as he neared death, his knees shaking.
The siren was here. He could see the light from the approaching ambulance. Flashing back and forth, the headlights of the boxy ambulance announced its presence.
And one last time, through weeping eyes, he looked back at his car. The dream catcher from the rearview mirror, spinning in the wind, had failed yet again. His dreams were lost and so too were his hopes.
He looked forward. Closed his eyes.
And jumped.
•
1719 Hits
•
59 Recommends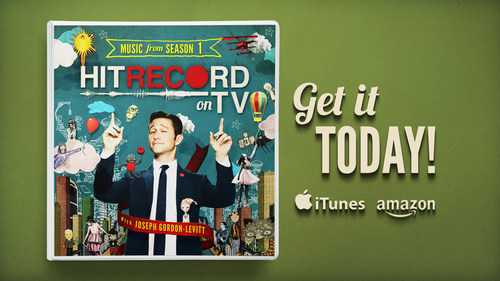 http://s3.amazonaws.com/hitrecord-prod/record_attachments/1550736/encoded/web_sd/hitrecord-1550736.mp4
BIG NEWS! Music from Season 1 of HITRECORD ON TV is now available! Get it on iTunes here: http://bit.ly/1fgmyX3, or wherever you buy digital music.*
Track List:
1) You're Not The Only One (RE: THE NUMBER ONE)
2) Freestyle Something RE: The Number One
3) Oh, It's Fantastic (RE: FANTASY)
4) Beastly Beauty (RE: FANTASY)
5) Front Lawn Freak (RE: TRASH)
6) Freestyle Something RE: Trash
7) The Spaces Between (RE: SPACE)
8) Still Here Score (RE: TRASH)
9) Adieu (RE: THE OTHER SIDE)
10) Stay Away (RE: THE OTHER SIDE)
11) Freestyle Something RE: THE OTHER SIDE)
12) The Other Side Monologue / End Credits
13) The Money Tree (RE: MONEY)
14) Freestyle Something (RE MONEY)
15) Weep For The King (RE: MONEY)
16) Either/Order (RE: PATTERNS)
17) We Can Go Back Again (RE: PATTERNS)
* Not available in Vinyl or CD.
•
6038 Hits
•
143 Recommends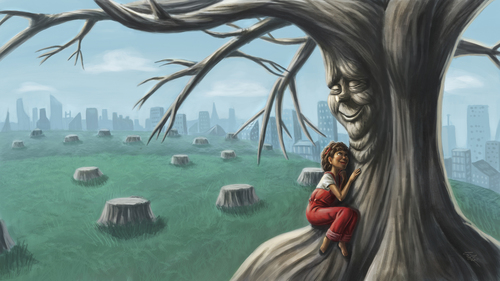 BreeKrafty challenged me to do a digital painting of a tiny story I liked. So after a little searching I found LoFidelity's "I'll Stay With You", and knew I had to use this tiny story.
"I'll stay with you Mr. Tree, I'm not like the others that leave."
Doing something sweet after the demon series, and the vampire pics worked out nicely. I need the balance; keeps me sane lol. Anyway, hope you all like it! Feel free to take a closer look via downloading :)
•
1628 Hits
•
68 Recommends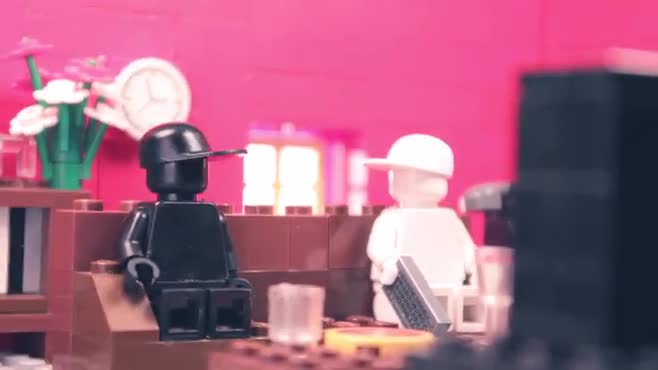 http://s3.amazonaws.com/hitrecord-prod/record_attachments/1549638/encoded/web_sd/ryan_od-1549638.mp4
•
3446 Hits
•
156 Recommends

| | | |
| --- | --- | --- |
| | Evening, HitRECorders! It's been a long time since I've done any Re-Recs. I did a few weeks of audio Re-Recs around this time last year, but fell off the wagon big time; I've been on the site on... | |
| | | |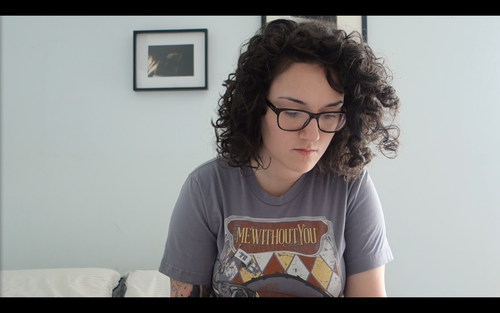 http://s3.amazonaws.com/hitrecord-prod/record_attachments/1549197/encoded/web_sd/annmarie57-1549197.mp4
•
1852 Hits
•
42 Recommends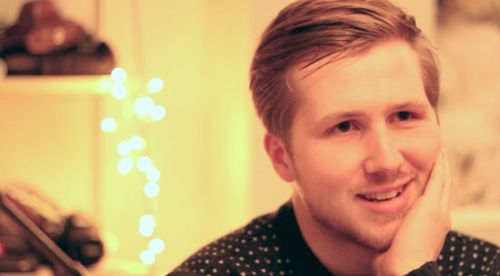 http://s3.amazonaws.com/hitrecord-prod/record_attachments/1548861/encoded/web_sd/pamagotchi-1548861.mp4
I met joerud for the first time in real life exactly one year ago today..so it felt like quite a fitting day to release the profile of him I've been working on.
We've had a lot of fun during this past 365 days and been on a fair few adventures.
Here's to the next year!
I'm really glad you are my friend.
<3
(Download for HQ)
•
4804 Hits
•
175 Recommends