CALLING ALL PHOTOGRAPHERS, GRAPHIC ARTISTS, & WRITERS! In partnership with SONY, we're going to be publishing a big book of Photography that will focus on the theme RE: PATTERNS. CONTRIBUTE HERE
==
PHOTOGRAPHERS: Take Photos of Patterns or anything that is visually repetitive. Also, take Photos of THESE SPECIFIC PATTERNS.
GRAPHIC ARTISTS: Create Visual representations of Patterns.
WRITERS: Write something regarding Patterns.
CURATORS: Compile Albums of your favorite Image or Text RECords regarding Patterns.
EVERYONE: Contribute your unique ideas as to how this Book could be published.
==
Thanks again <3
J

CALLING ALL WRITERS & META-CURATORS! We've got an update and new requests from Marke on the Patterns Book we're making - come work with us on it! CONTRIBUTE HERE
==
WRITERS: Identify a Curated Chapter in THIS ALBUM & write a Text Record that will connect the chapter's theme to the overarching theme of Pattern. Please refer to THIS TEXT RECORD by The Shuttersmith as an example of how text can connect to a chapter's theme, like the theme of "Copy Cat" in that case.
META-CURATORS: Curate what other artists have curated by by making a Record LIKE THIS by MeTaL_PoU that outlines the way you think the Patterns book should be organized.
==
Thanks again <3
J
•
7794 Hits
•
244 Recommends

Now that Collaborations have been redesigned here on hitRECord v5.5, we want you to start creating new Collaborations for the community to get involved with!
In this Video our Community Director, MattConley, will walk you through the following:


How to START NEW COLLABORATIONS


How to CONTRIBUTE RECORDS TO COLLABORATIONS


How to REVISE PRE-EXISTING COLLABORATIONS WITH NEW REQUEST LISTS


==
Here's a guide to STARTING NEW COLLABORATIONS:


Click the big red "REC" button and select "Start a Collaboration."


Give your collab a title and a description, and also add an image record from the site as Cover Art


From here you can start a Request List so the community knows exactly what you need for your collaboration.


Example: Let's say you needed an Illustration of "a bird." Well, you'd go to the "Select Category" menu, select "Illustration" and then write in "Illustration of Bird." That way the community can see specifically what is needed from Illustrators.


You can create Requests for the other categories in the drop-down list as well.


Collaborations now have Reels. You can add records from the site - or highlight new contributions to the collab - that you would like to feature prominently within your Collaboration. You can also organize the order of your Reel, and add or remove records at any time.


It's important to note you need to include at least one record in your Reel when starting a collaboration - it's recommended to record a Request Video, or write a text record, or include an audio or visual example in your Reel so the community gets a clear idea what you are looking for.


Then just click the "Start Collab" button when you're done.


Here's how you CONTRIBUTE RECORDS TO COLLABORATIONS:


Go to the Collab and click "Contribute."


You can either upload a New Record or contribute an Existing Record of yours from the site.


You will have to select a Request from the Collaboration that your contribution is fulfilling and then choose the record to contribute.


Here's how you REVISE PRE-EXISTING COLLABORATIONS TO ADD REQUEST LISTS:


Go to the Collab and click "Revise."


Create Request Lists so the community knows exactly how they can contribute


Add Records from the site to your Reel to shine a spotlight on examples of what you're looking for


==
So roll up your sleeves and let's get to it! :oD
Thanks Again,
<3
J
•
9303 Hits
•
248 Recommends

Now that we're done making Season 1 of HITRECORD ON TV, what's next? Lemme 'splain..
•
10177 Hits
•
411 Recommends

CALLING ALL MUSICIANS & ARRANGERS: Come work on the song "I Love Happy Endings" that was started by iamemma. You can contribute instruments of all kinds or write an arrangement for the community to work off of.
==
MUSICIANS: Play along with THIS SONG. We're looking for any and all instruments, including Woodwinds, Horns, Strings, Guitar, Bass, and Drums. Also, please upload your isolated Audio Stems along with a reference mix and RECord video footage of yourself performing.
ARRANGERS: Write an arrangement for an ensemble of any of the instruments above. Or, download stems contributed to the collab and create an arrangement.
•
3552 Hits
•
101 Recommends

Here is a high quality H264 quicktime of the Strawberry Bootlaces short film with a green background. Animators, please use this file if you wish to key out the green. However, you can also download a higher resolution Amination Codec Quicktime with an Alpha Channel at the link below. JoeJoeJoe already did all the rotoscoping!
CLICK HERE FOR HIGH RESOLUTION FILE WITH ALPHA CHANNEL DOWNLOAD
•
9874 Hits
•
190 Recommends

I've been meaning to show my mom GarageBand for a long time. When we were hanging out on my birthday a few nights ago, it seemed a good time. We made a little ditty. Then Major Tom made this great stop-motion animation to it, which I just cut up a bit, et voilà.
When my mom and I sat down to RECord something, we didn't know what story we were going to tell. We just sang a little something. And now it's turned into this. I love when that happens.
•
15630 Hits
•
367 Recommends

Audio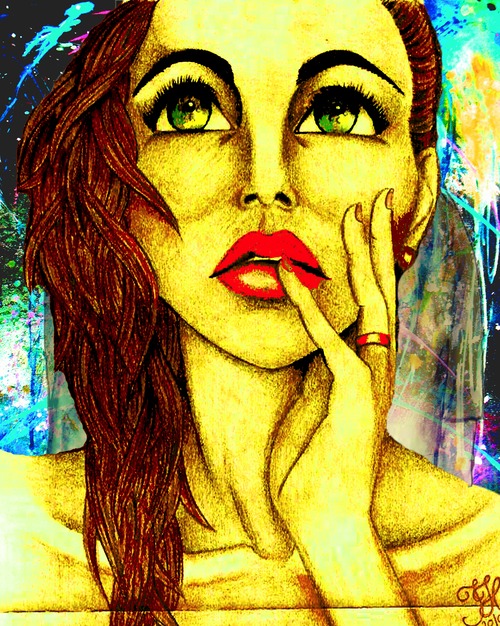 Update Required
To play the media you will need to either update your browser to a recent version or update your
Flash plugin
.
Little song I wrote and RECorded this morning-after-xmas. It's a genuine question, I still don't know...
•
51169 Hits
•
613 Recommends

Love these! Just put them quickly together one after another.

Audio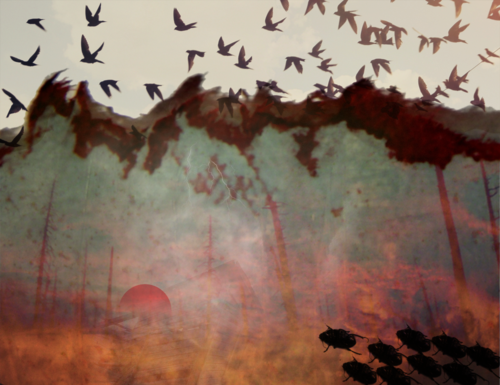 Update Required
To play the media you will need to either update your browser to a recent version or update your
Flash plugin
.
Wrote this one a little while back. Have at it! (Ps. Lawrie's making a video for it too but it might be a bit ropey public domain wise - so I'll upload it to my Facebook tomorrow. Yes, that's right I'm on Facebook :P)
Hammers and hurricanes at the door
Constant interruptions will shake us no more
That's what our nuclear bunker underground is for
Outside the window, the world is wild
But, curled up by the fire, the weather is always mild
Inside our fort of pillows I feel just like a child
Sirens will serenade city streets
In our bunker, baby, we've got all we need
If the planet splits in two, me and you stay complete
•
4697 Hits
•
142 Recommends


Added a lot more text resources! Hope you like it. Comments/suggestions.etc are all very welcome! =]

So tired! Will add ALL the resources tomorrow, I promise!

EDIT: I think I got them all except "Heart by Matilda Pavlona" for some reason it's not showing up on the resources, so I added her portrait instead. =O


•
1012 Hits
•
28 Recommends