Released
(This is a "sort-of-sequel" to a piece I wrote titled "Love Anonymous". The themes felt very similar.)

I have many vices, and outlets. Various things that I find myself devoting an unhealthy amount of time and energy to; but if I had to describe my most consuming attraction, it would have to be the "addictions" themselves. I am most certainly, undeniably addicted to having multiple addictions. The more addictions that I have, the better I feel; and any type of addiction at that. I have an addiction to food, drugs, music, caffeine, online gaming, offline gaming, alcohol, sex, sports, cars, movies and more. I can not get enough of "not being satisfied, with having more than enough". Something about the idea of wanting more, just makes me WANT even more!

One time I was dating this amazing girl, who mentioned that she liked Disco. I wanted her to like me, so I immediately started listening to Disco. She thought I was interesting at first; but it wasn't long before she dumped me, due to my unhealthy attraction to Disco. "Sure I like Disco, but every second of the day?!"; she would yell. "We never go out anymore, and you won't stop wearing those ridiculous platform shoes!" I knew it wasn't healthy; but it satisfied my urge to acquire multiple urges. Some people think my way of living is madness, and that it will probably kill me some day; but my response to that is always, "Good; for I also have an addiction to Dangerous Living".

Audio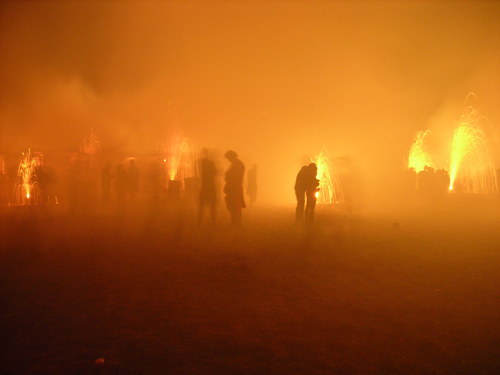 Update Required
To play the media you will need to either update your browser to a recent version or update your
Flash plugin
.
Here is a rap that I made about being a ghost, using TheRising7's amazing beat, which he created from an awesome instrumental piece by JohnnyClyde, that was inspired by Wirrow's brilliant tune. All of these are in the resource; please go check them out if you haven't already!
lyrics:
When your skin is transparent, you invisibly inherit, all the challenges of being a ghost, it's so apparent, kinda grim you can't bare it, or possibly repair it, it's a curse, the worst, the final hearse, we all share it. Change is eating me like a bad food habit, I can barely remember who I was before the accident; help me remember, I was once a family member, now my family is a mound of gravel and cold winters. Simply nothing more than a mouth of cold dinners, when I'm floating next to humans, they say I'm a cold shiver, like the goosebumps attacking your legs in a cold river, or a sharp pinch you feel when you slip into wooden splinters.
-Opposituation-
I'm so ghosty I can never get toasty again, intangible, inflammable, just give me a fight I can win; I miss my childhood, when I was taking my kite for a spin, milkshakes, roller skates, and people would care where ya been. My whole life was flashing like a streaker on a soccer field, and call me pessimistic, but my vision was banana peels, accidents, slip ups and mistakes were biting at my heels; now that I look back , I feel like this could be a proper deal. I am revealed to my beloved punctuation, I was simply living like a comma, now I am an exclamation; my patience wasn't standing for this permanent vacation, now I'm thinking I can grow into my oppisituation.
-Opposituation-
•
1630 Hits
•
32 Recommends

I could be an insomniac;

if I could just get my Narcolepsy under control.

(A terminally ill man, sadly lies in a hospital bed; the doctors have given him only a month to live. A radio broadcast reports, that a giant meteor is headed directly towards earth; and that everyone will be obliterated within approximately two weeks time. When hearing this, the terminally ill man jumps up onto the hospital bed, waving his arms in a joyful glee.)

"Yes! Did you all hear about the meteor?!! This is good news; no this is fantastic news! I can't believe this is actually happening! Yes! Yes!!"

(Confused people in the hospital ward are now staring at the man; shocked and appalled by his reaction. The man notices everyone staring at him, as he gets down from the hospital bed to calmly explain his reaction.)

"It's just nice to know that I'm not the only one dying. I don't know why, but it's just... refreshing, I guess. It puts me at ease for some reason; it's like, we're all going at the same time... together ya know? It's not just me anymore."

(Everyone still gazing at him with an assortment of peculiar expressions.)

"Well... I should probably go call my mom."

| | | |
| --- | --- | --- |
| | For a long time, I used to think I had an usually "big heart". I thought I cared for others more than most people; on some sort of inexplicable level. One time I witnessed my cousin get angry with my sister; I watched as he stole the peach she was still eating, and he threw it in the garbage. I started weeping, openly. Everyone thought I had hurt myself; when they asked why I was crying I stated, "Because I felt bad for her". The older I grew, the colder I grew. My heart was no longer sympathetically driven. I am now characteristically closer to being that cousin who threw the peach in the trash, than I am to being my former sympathetic self. It's not that I enjoy this separation from who I used to be; I just think sometimes our hearts experience so many miles down shady boulevards, that we tend to forget why they're driving in the first place. I think if my heart keeps beating, and it drives long enough; it just might be able to find that memory lane where it originally began. | |
| | | |

"Hey man; what's up?"

"I'll tell you what's NOT up; the temperature! It's freezing outside; and the forecast is calling for snow!"

"Oh I know; tell me about it."

"I just did."

(phone rings)

"Thank you for calling 'The Right Place Incorporated'; how can I help you?"

"Oh, my apologies; I think I may have dialed the wrong number."

"No sir, this is the right number."

"It is?"

"Yes!"

"Well how do you know?"

"Because we are 'The Right Place'. This can't be the wrong number, because you dialed 'The Right Place'."

"Yeah but... I didn't."

"Yes you did."

"Sir, I was meaning to call someone else."

"No you weren't."

"I wasn't??"

"No. You meant to reach me."

"No, you are not the person I was trying to reach!"

"Yes I am!"

"How could you possibly know that?!"

"Because we are The Right Place!"

"What is your name?"

"David."

"Ok, well I was trying to reach Janet. You sir, are NOT Janet!"

"You only think you were trying reach Janet!"

"What?!"

"When in reality, you were trying to reach The Right Place; which you did, so... good job!"

"Sir, this is ridiculous; I'm hanging up now!"

"Wait!!"

"What?!"

"... I'm lonely."

I wanted to shave the hairs off my face;

but she insisted I shave the years off my life.
•
2184 Hits
•
21 Recommends

Did you hear the guy at that table next to us?

He totally just admitted to eavesdropping on other people's conversations!

Who would do such a thing?