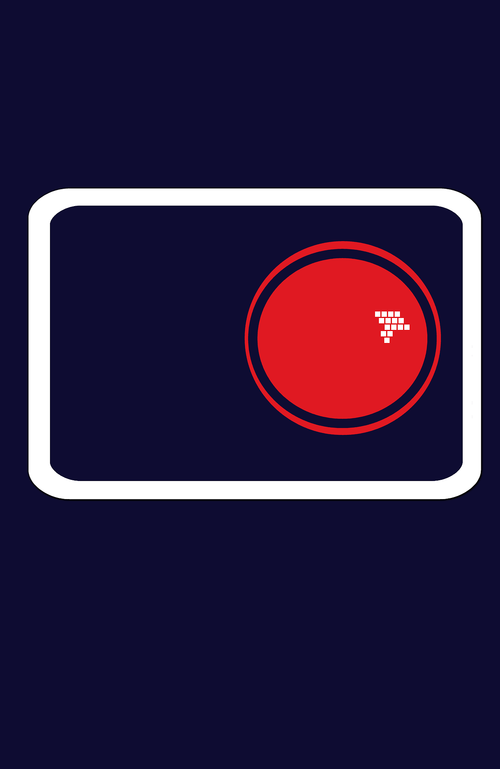 http://s3.amazonaws.com/hitrecord-prod/record_attachments/718529/encoded/web_sd/RECS.mp4
Hello guys!!!
It's Sunday so it's time for RE RECS, these are my recommendations for this week, I hope you are all having a wonderful weekend, I am working and I am very busy, but I just can't stop doing my RE REC video of every week, so I found some time to do it, I hope you enjoy it, HUGS and have fun!!!
RE RECS March 25 2012:


Aware of the wolf by belcath1981: This remix is perfect, the resources that belcath used for this work perfectly together, I especially love the background because it's like wrinkled black paper and with the combination of red and white is just beautiful.


If Only He Knew by Sojushots: Well, this is just another fantastic drawing made by sojushots, I just can say: BEAUTIFUL! I love the expressions on the LRRH and the wolf faces; the style of this drawing is just wonderful, great job as always!!!!


Little Red Riding Hood by abd abiad: NEAT!!! This is great, I love it, simple but fantastic, I think that this could be very useful for future animations and also for a poster of the LRRH story!!!


Little Red Riding Hood and wolf: Official Arranged Marriage portrait by LizEmirzian: Outstanding!!! This is one of my favorite LRRH contributions so far, LizEmirzian made this illustration in charcoal and also she wrote a story based on this drawing, I think this is beautiful and unique, I highly recommend to use this for remixes or animations!!!.


LRRH by IrmaVep: Another fantastic contribution for LRRH collab, Great resources and I love the backgrounds and the colors that she used!!!!


Sweetest Tongue, Sharpest Tooth by arafel3873: This is great, for some reason I really love the wolf, I mean, the whole thing is fantastic but the wolf is my favorite element from this great illustration, I love arafel's style, and it can be used for remixes or animations too!!!


Wood LRRH by Azur Du Ciel: Lovely! I love the colors, this is like an enchanted forest and I think that this can be very useful for remixes, especially the background!!!


Trampoline Test – Free bird by marcellepallais: When I saw this video made by mi prima marcelle, a lot of words came to my mind: freedom, lose control, peace, I love this video, I think is beautiful, and I think that I am going to buy a trampoline very soon and do this every single day of my life, especially when I feel tired like today :)


Midlight vs Lux by Kubi: This short video made by Kubi is beautiful, I love this animation, and I want to see more, so please Kubi, we want some more animations like this one, in fact, I already used this for my Shadows project!!! :)


Days like this by Mirtle: My dear Mirtle did it again, I don't know how but every single drawing that she made is fantastic, and this one is not the exception, great job!!!!


Hitrecamera by Emma Conner: This is great, I want to see this as a poster or as a post card, this is perfect for any kind of remix, so people, Use this!!!! Great job Em!!


Who is stronger? LRRH/Feminism by Left Coast Jane: One of my favorite contributions for Feminism in LRRH so far, and we have a lot of great things, but I think that this one is just brilliant!!!!!!!


Mom's kitchen (LRRH) Backdrop by Artanon: This is fantastic; I love the style and the colors, so I think that this must be used for any animation or short film for the LRRH collaboration!


These aren't my tits by aszarkowski: This remix is perfect; it's great when the hitrecorders found the perfect records and put them together and the result is powerful and beautiful like in this case, great work Aly!


Music Recommendations:
The Tenebrae Song (Gaby's challenge) by ppeppina: ppeppina made this awesome song for the Tenebrae thanks to a challenge that I asked to her to do, if you didn't listen to this song yet, do it, you are going to love it!!!! :)
Shakeshakeshakeshake by Ryan Patrick: shake shake shake, this song makes me dance yesterday, in fact today in the morning before work I was dancing and listening to this song, it's great and I am sure that you are going to dance and shake it as soon as you listen to this!!!!
Other resources: Under the stars (V2) Hitrecord logo bumper by rawmotion.
HAVE A GREAT WEEK GUYS!!!! See you all next Sunday!!!

 

"I see you have fine taste,"

the Wolf said, eyeing my basket of flowers,
•
11838 Hits
•
249 Recommends