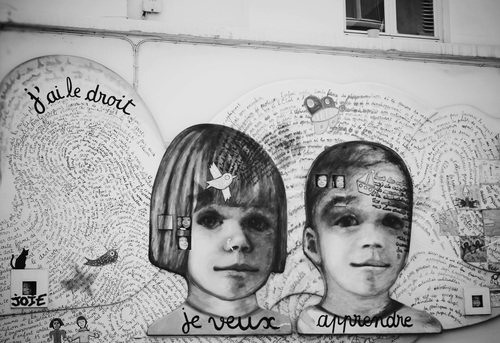 I have been to Lyon for a week ( city in France). And this is a wall of a school there. "Je veux apprendre " means I want to learn.
I thought It was a pretty cool wall.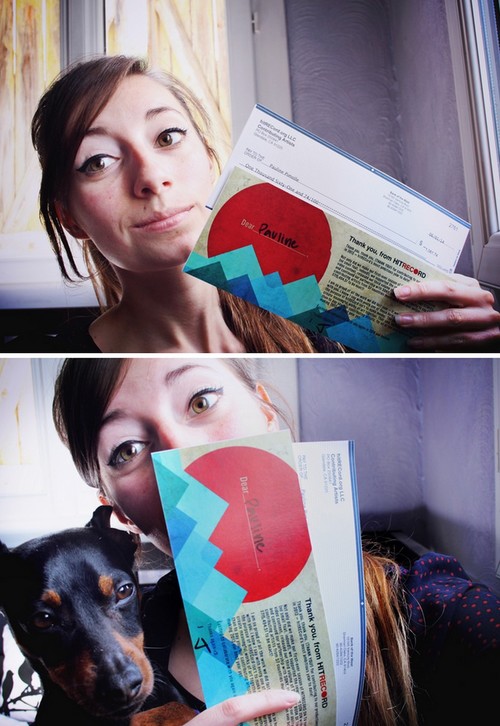 So today I received my first check from HitRECord ! I was super excited , I mean the things that I post on this website are made with my heart. When I see all the hearts and comments, I feel really honoured to be a part of this awesome community.
2013 had been crazy, I received the camera Sony RX100II ( :o)))!!) and got the chance to have one of my pictures selected for the Sony ad campaign... ( WHAAAAT??!!).
Then, one of my pictures is in the tiny book of tiny stories : volume 3 and another pic was used for a live.
I love what every artist does on this website....And when I see comments like " you're inspiring" or "you're an artist", I have big tears on my silly face. Because you inspire me every day.
Thank you HitRECord , Thank you Joe , Thank you guys!
WITH LOVE from the little LineDreamer.
•
1300 Hits
•
52 Recommends