Released
I remember wanting to be happy.

I remember childhood to be unbearable.

I remember feeling slaved, second rate and stupid.

I remember the names of my siblings and my half siblings, but never fully knowing how many I had until I recited their names to this day. I don't know when their birthdays are except for a few.

I remember slaving on 20 acres of land hoeing weeds from crops and packaging them for distributors instead of reading books or making friends.

I remember my mother never leaving my father when she should have. She loved her sons, but not more than her only daughter, but not more than my father.

I remember crying outside of my step mother's window because I wasn't allowed in the house to play street fighter 2 on the super nitendo. This never applied to my older brother who was my full bloodied sibling because he knew all the tricks to the game as well as super mario.

I remember everything that led up to my shattered elbow and nothing of the emergency trip until the operation and blacking out under the gas.

I remember never going into a grocery store for produce or goods. My parents taught me how to slaughter cattle, pigs, and chickens so if they ever died, I would know how to survive. To this day an image of a cow tied to a tree trunk and beaten by a hammer has never fully gone away.

I remember in 5th grade & the death of my sister who was 3 years younger than I was and how I still feel responsible for it. If I had just waited for her and walked across the street with her, she may still be alive today.

I remember wanting to be happy.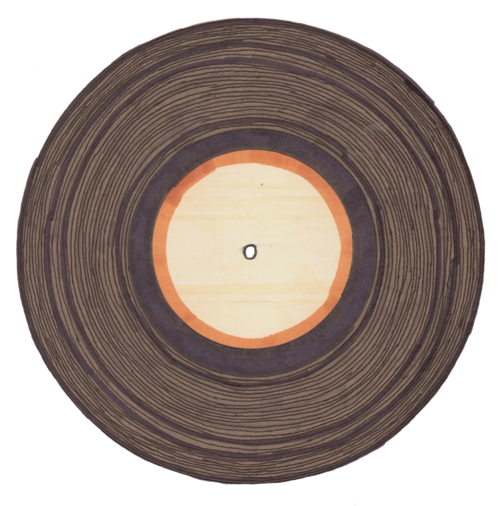 I don't no why I felt like doing this all the sudden, but here it is! People seemed to like my RECord doodle so I whipped up a png version with a transparent backround and fiddled with the values slightly.
I'm not heartless.

I have at least a dozen in the freezer.

tiny edit of bellaarts original
•
1869 Hits
•
66 Recommends
Giftwrapping - I always need someone's finger when tying the perfect bow. That's why I keep a large assortment in my freezer.

:)
•
1744 Hits
•
86 Recommends
| | | |
| --- | --- | --- |
| | They say the way to a man's heart is through his stomach; but I find between the fifth and sixth ribs with an icepick, to be a more direct route. | |
| | | |
•
1890 Hits
•
96 Recommends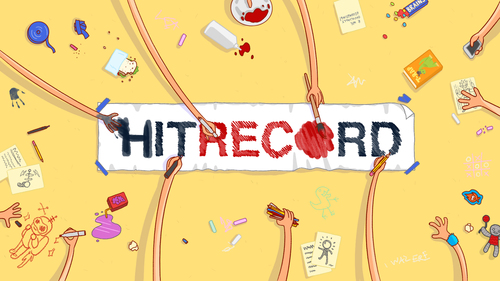 Everyone in class is pitching in! Well, almost everyone.
Added the PSD file here. Thanks for the comments everyone!
•
3692 Hits
•
145 Recommends
'Honey, what's for dinner?'

'Ribs dear.'

'Mmmm...From the Butcher?'

'Yes dear...And the dentist.'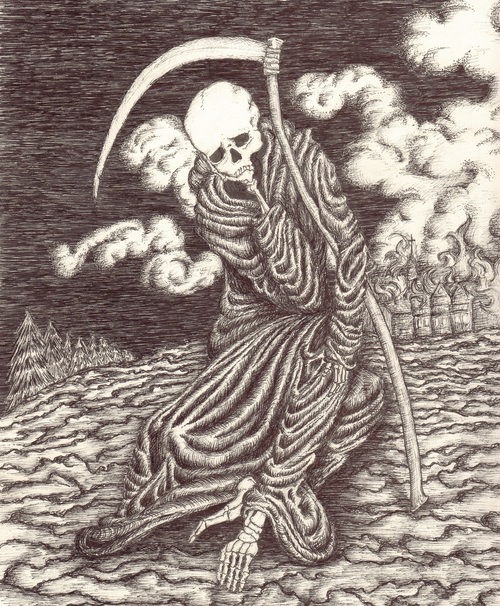 Perhaps not quite what you're looking for, but I figured 'end times' would make death very tired and sad.
•
2817 Hits
•
166 Recommends