Released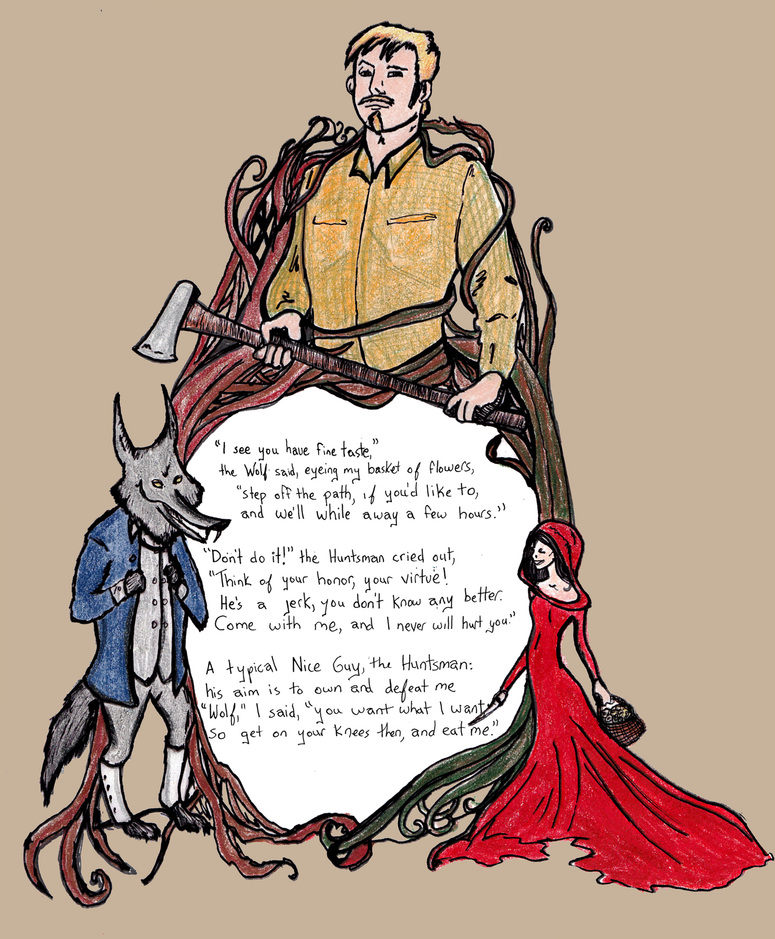 Probably my most complicated remix. I took elements from different artists, traced them, then inked and coloured them. The wolf is by Kebeo. Red is by CamilleSmith023. The huntsman is a traced and altered version of cat-cat's Lionel drawing, and the arm pose of the ax is from Tara Marie. The text of course, is by JulesKD.

•
37166 Hits
•
350 Recommends

Huntsman: So, Red. Tell me how you ended up getting eaten by the Big Bad Wolf.

Red: Well, I was on my way to my grandmother's...
•
7299 Hits
•
144 Recommends

 

"I see you have fine taste,"

the Wolf said, eyeing my basket of flowers,
•
11838 Hits
•
249 Recommends