Released
NEW Version with sound effects HERE
ZIP file available for a better quality version of it HERE
-------------------------------------------
Well, it took me a while, but it's done!
Thank you for the great feedback you gave me for the "test animation" I made. It definitely encouraged me to make this version :-)
Even if I drew most of the elements myself, I had to include "LydiaSaskia" version of the fairies :-) I love them and think that they blend really well with the style I used, so I didn't hesitate one second to use it! (plus I'm really bad at drawing characters hehe) I also found some great textures which happend to be really handy!
You might notice that there are some slight cuts on the dialogue here and there: it was going too fast for the style of animation I wanted to use, so I had to space apart some parts... (I took the time to add the "background sound" of the original video when it's silent, so we don't have a harsh cut)
Here's the "semi-final" version of the Short-Film (there is still some color correction to do)!
I fixed the little mistakes, added and changed some background elements, and adapted the end so it matches with the original script.
Thank you so much for your awesome support on my rough cut! :-)
•
4378 Hits
•
105 Recommends
Here's final version for the "RE: Patterns Cold Open animation".
After further thought, we decided to remove some parts from the "edited version" I made a couple of days ago: some elements were too distracting and we were deviating from the main theme (patterns/spiral).
Can't wait to see what Musicians come up with! :-)
•
5225 Hits
•
184 Recommends
And it's done! :-)
This record will probably be my last for a while. I'm leaving tomorrow morning to an U.S. trip and once I'll be back, my vacations will be ended (and my studies are pretty time consuming...)
Anyway, I was glad to give my little help to Hitrecord. Thank you everyone for your support, I really apreciate working with you!
p.s. this doesn't mean that I'll stop visiting the site, I'll still be there as a curator enjoying your awesome work! :-)
-------------------------------------------------
ZIP file available for a better quality version of it HERE
•
1890 Hits
•
56 Recommends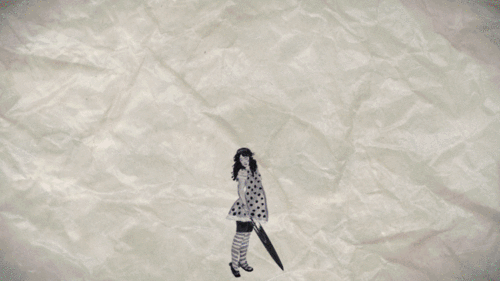 The moment I saw "k_nags" beautiful drawing, I knew I wanted to animate it. Here's the result :-)
NOTE: The GIF seams a bit slow... I'll try to re-upload it as a video.
•
1364 Hits
•
90 Recommends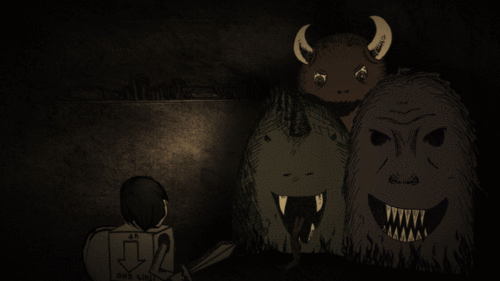 I had a bit of spare time this weekend and wanted to animate these awesome illustrations from "I am 1954"s awesome tiny story!
Hope you like it :-)
Note: "HD video file" available HERE
•
2919 Hits
•
156 Recommends