Released
Bad Comics by Aaron Lockwood. Bad Comics was a project started by my good friend Thom Haley. The idea was that one terrible comic on it's own is just rubbish, but once you get a collection of them together they become a cohesive piece of work.
To see more Bad Comics by myself and other Bad Comic creators visit www.onlybadcomics.tumblr.com and like the Facebook page at www.facebook.com/badcomics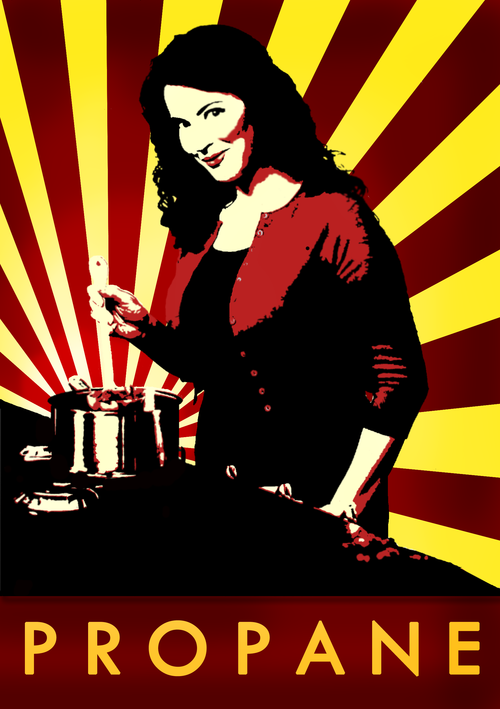 Obviously influenced by Shepard Fairey, this poster features Nigella Lawson. I started a sketchbook project where everything inside woud start with a chosen letter, the letter ended up being P, so there you have Propane Propaganda.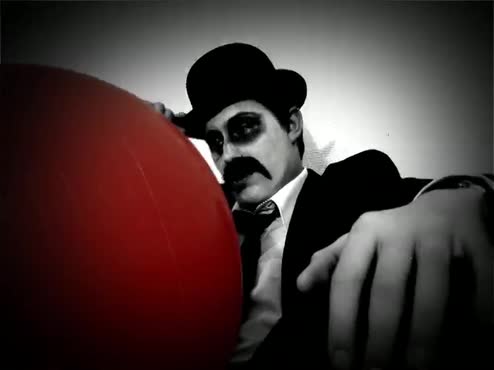 http://s3.amazonaws.com/hitrecord-prod/record_attachments/980409/encoded/web_sd/DeadKiriyama-980409.mp4
Rouge
This pixilation animation was filmed for a group project set during the final year of my animation degree. We were given 3 very strict parameters. 1. It must contain a red character. 2. That character must enter and exit in an interesting way. 3. It must last EXACTLY 20 seconds. No more, no less.
This could probably do with a better soundtrack, so anybody that's got any ideas please take a stab at it.
Written by Aaron Lockwood, Aaron Blackman and David Aylott
Directed by Aaron Lockwood
Edited by Aaron Lockwood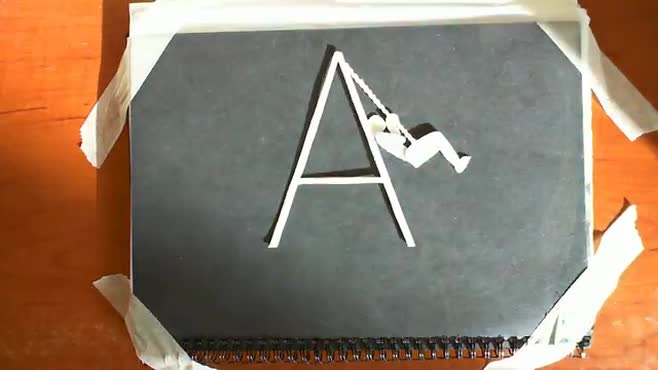 http://s3.amazonaws.com/hitrecord-prod/record_attachments/1000579/encoded/web_sd/DeadKiriyama-1000579.mp4
Okay, so this is just a VERY rough and quick test shot for an idea I had for both the Loops project and the Childhood project. I'm gonna add a person pushing the the person on the swing as well as colour and a background. I'll also have it loop for a bit longer so that you can sit mesmerized by it for at least a 30 seconds.
I'm pretty lazy, so hopefully i'll get this done in the next couple of days. I hope y'all like it.
*Update* Okay, so i've been a bit too busy over the last couple of days to do the next version of this, but i've also been trying to get a setup that means my picture will be bright and clear. I'll try another test tomorrow and post it for some feedback.
•
44464 Hits
•
220 Recommends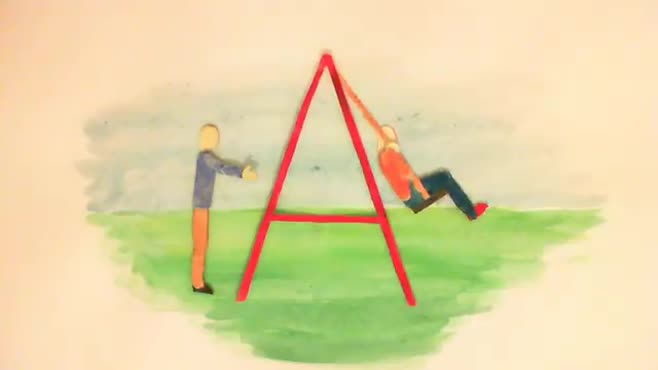 http://s3.amazonaws.com/hitrecord-prod/record_attachments/1006960/encoded/web_sd/DeadKiriyama-1006960.mp4
So, here's my second test for my Swing Loop. I'm happier with some parts, but less so with others. I think that the colour may distract rather than add to the piece. Any feedback would be very much appreciated, please be as harsh as you can.

http://s3.amazonaws.com/hitrecord-prod/record_attachments/1011705/encoded/web_sd/DeadKiriyama-1011705.mp4
Before I grew from smallish to tallish, the swingset taught me this: Push yourself hard enough and you can forever feel unstoppable. - MarisaVictoria
So, here's my final swing loop. After two previous tests I think i'm mostly quite happy with how it turned out (i'm quite fond of how the unintentional change in lighting makes it look kind of like it's from 70's TV, and the hair works quite well), but there'll always be bits i'm not happy with (the legs look too stiff with not enough movment). It could definitely do with some sound/music, so if you have any ideas please take a stab.
When I saw MarisaVictoria's 'Child Wisdom' tiny story a day or two ago I thought it might fit well with the loop I had been working on. What do you think?
Thanks to everybody that has recommended my RECords so far and made me feel welcome here at hitRECord over the past couple of weeks.
•
1089 Hits
•
38 Recommends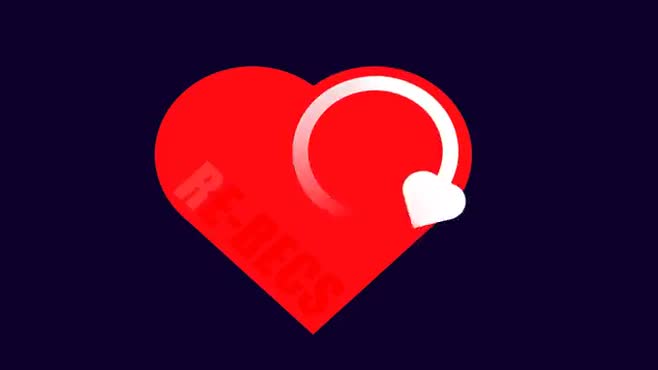 http://s3.amazonaws.com/hitrecord-prod/record_attachments/1019498/encoded/web_sd/DeadKiriyama-1019498.mp4
Right, this is the 10 second version of my Re-Recs ident thingy (http://www.hitrecord.org/records/1019409) which I have added so that you can see how it loops. I'm pretty happy with it considering it only took me a couple of hours using Illustrator, which I can never understand how to use.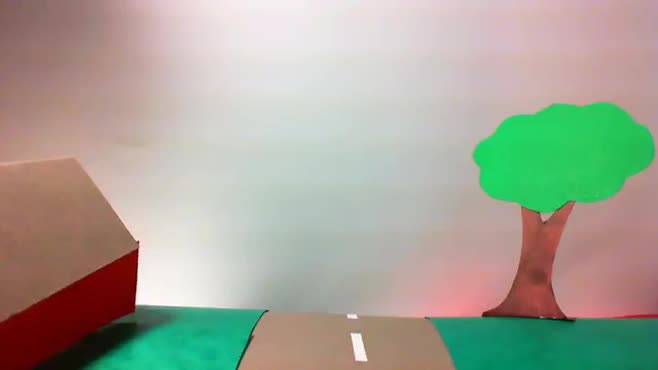 http://s3.amazonaws.com/hitrecord-prod/record_attachments/1023601/encoded/web_sd/DeadKiriyama-1023601.mp4
Here's my EXTREMELY rough test for the On The Road Pre-Show Animation. The lighting isn't great, it's currently running at 6 frames per second (instead of 24 or 25) and there aren't many sights to see, but it's only a rough test so these are all things i'll sort out if people like it and it gets a good response.
So, send me a little feedback about whether you like the idea, if you have any ideas as to what could be on the road side, or just any improvements that could be made. Go on, be real mean.
*Update!* I'm currently working on my building the final animation, so if you'd like to help out/contribute some work you can do so here -
http://www.hitrecord.org/records/1028978
if that link doesn't work simply search for 'DeadKiriyama's On The Road Pre-Show Animation' under Collaborations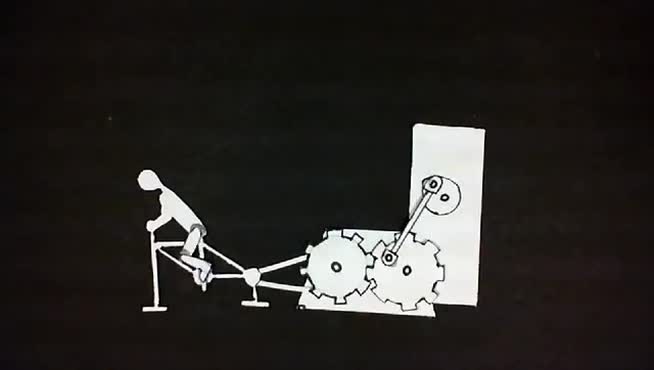 http://s3.amazonaws.com/hitrecord-prod/record_attachments/1014193/encoded/web_sd/DeadKiriyama-1014193.mp4
So, here's ANOTHER test, a very quick one that took maybe 20 minutes to film which is why it's so rough. I've decided to make a Magical Mystery Machine full of strange and interesting mechanisms, hopefully once it's finished it'll be about 10 times bigger than this. What does the machine actually do? I don't know yet, only time will tell.

| | | |
| --- | --- | --- |
| | So, it's been a whole month since I happened to stumble across HitRECord, and i'm so glad I did. In the past month i've felt more inspired and creative than I have since leaving uni 5 years ago.... | |
| | | |