Released
Audio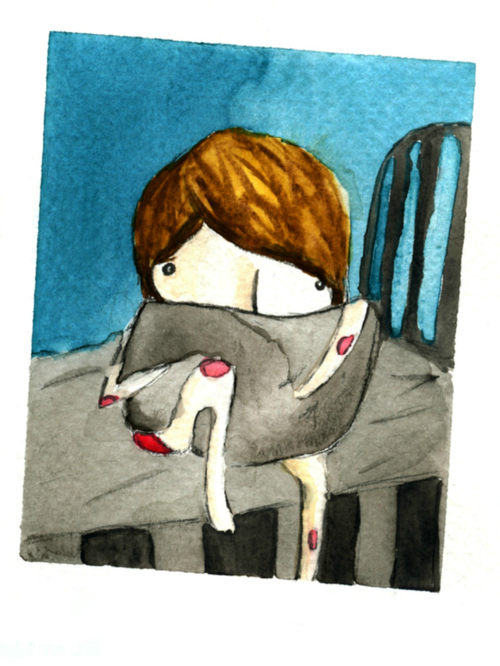 You're Not The Only One_23 WIP
Update Required
To play the media you will need to either update your browser to a recent version or update your
Flash plugin
.
I'm very pleased to present our latest mix of "You're Not The Only One". It's almost finished...But it's still a work in progress. Like, anything could still change. But here's where we're at right now. REsources will be up shortly; There's a lot of us in there : )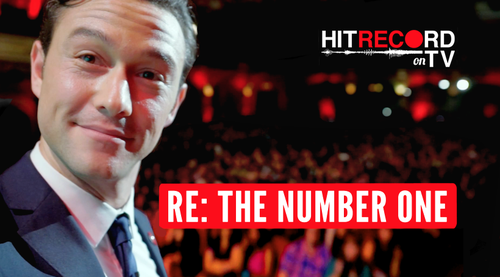 Ladies and gentlemen, I am beside myself with joy and anticipation :oD It is my sincere pleasure to present the very first episode of HITRECORD ON TV! Watch the entire first episode here before it premieres on television. WATCH EPISODE #1 HERE
Everything you're gonna see on this show was made collaboratively on our site -- hitRECord.org -- and the work of 426 Contributing Artists is featured in this particular episode. There's gonna be 8 episodes this season, each revolving around a different theme, like RE: Space, RE: The Other Side, and RE: Money. And since this is our first ever episode, I figured the theme of this one would be RE: The Number One. HITRECORD ON TV will be coming out on January 18th on a new cable channel called Pivot.
I'm deeply proud of this show, and I think you're realllllly gonna like it. Honestly, making this thing together with all the artists from around the world in our hitRECord community has been one of the most challenging and rewarding experiences of my life so far. So, without any further ado, enjoy the show!
Thanks again <3
J
•
17711 Hits
•
1751 Recommends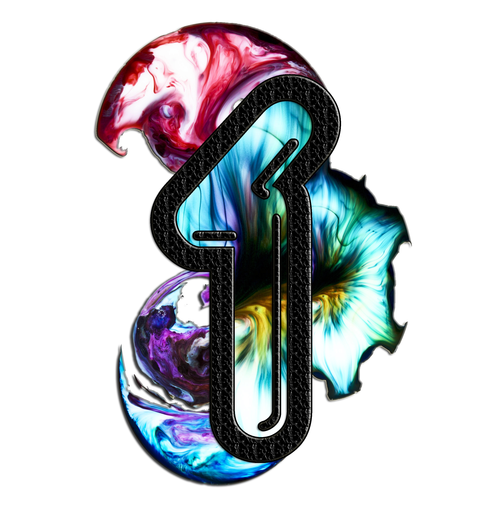 http://s3.amazonaws.com/hitrecord-prod/record_attachments/1493403/encoded/web_sd/mrmallironmaker-1493403.mp4
So thanks to a link on The Verge, I saw the first episode of HitRECord on TV through YouTube, and I absolutely loved it. Being a computer science major at the University of Illinois doesn't afford me a whole lot of time to make art for art's sake (in most of my time I make fun little programs), but over winter break, I have nothing to do! And so six months of pent-up creativity came out in a little over a day. I'm not a videographer, and there are certainly more than a few fixes I'd do if I shot the video again. However, my goal was to create very fast. Enjoy and remix!

Audio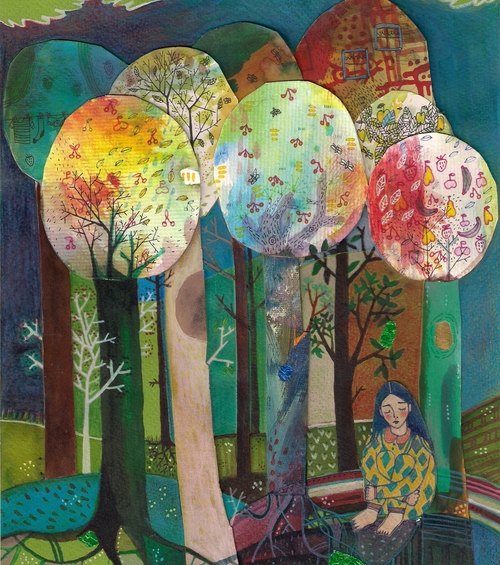 You're not the only one - Song with audio
Update Required
To play the media you will need to either update your browser to a recent version or update your
Flash plugin
.
I'm really new to audio collabs and not sure if this format is ok - but this is a quick recording I did on my iPhone.
So please excuse the squeaks of my sustain pedal - hopefully they add character ;o)
So far I just have 1 verse, 1 chorus, and an idea of how the ending could grow. I could see just a TON of people doing the aaahs, with all kinds of harmonies and other instruments coming in, and maybe other lyrics being sung in the background?
If anyone's interested in using it and you need a different type of file please let me know - I may need tech tips but will do whatever I can! :o)
PS - For the cover art I used sophierumi's "Jeanine in the forest," which I think is gorgeous and fits PERFECTLY with this theme!
PPS - I just listened to Wonderboy's file which is much more upbeat - I think a cool idea would be to mix the two styles together, so that as more and more voices are added to the chorus, and the volume grows, maybe the song turns into a rocking party, with people screaming and cheering.
You're Not the Only One
On the darkest day in your land of nowhere
You are screaming out "is anyone there?"
Yeah the shadows tear at you and you can't get free
But there's light up ahead
Just wait and you'll see
So close your eyes and find the things your heart's known all its life
Sometimes you'll cry but
You're not the only one
•
1865 Hits
•
84 Recommends

Audio
Update Required
To play the media you will need to either update your browser to a recent version or update your
Flash plugin
.
Alright so this is my newest song. It's essentially done but I think it could also still do with a bass or maybe a lead guitar, so if someone feels like they've got something great to add by all means, get at it!

I spent about two months on this song, which is actually remarkably quick for me, so I'm pretty well pleased with the way this turned out. It's to the point where I'm mostly happy with it and am fine leaving it here, but it's possible this song could also continue to develop further, depending on how things work out for me.

So please let me know what you think and constructive feedback is, of course, more than welcome!!

Lyrics:
One by one
The days go so slow
So I try to run
But it seems I'll never make it
One by one
The days go on and on
So I try to see
But it's unclear what's ahead of me
I can't see anything

But I know
If I just take it slow
The path will unwind
One day at a time

One by one
Every day is the same
So I'll change my ways
And for once, maybe
It'll make a difference
And one someone
Might be all I need
So I'll try to find
Cuz it's only a matter of time
Before I make her mine

Cuz I know
If I just take it slow
The path will unwind,
It's only a matter of time
I know
If I just take it slow
Everything will be alright
When I come home tonight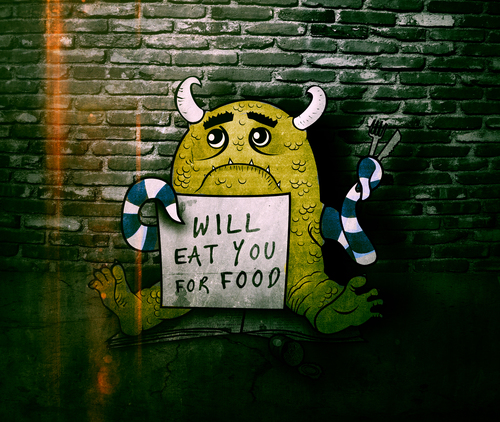 There was something about SRL73's sketch (in resources) that I really liked (probably the Beetlejuice inspired arms!) so I thought I'd just REmix it & bring it a little to life! <3
•
20153 Hits
•
342 Recommends


Audio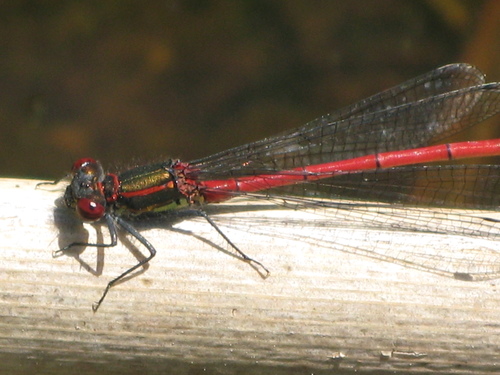 Nothing Big (added vocals)
Update Required
To play the media you will need to either update your browser to a recent version or update your
Flash plugin
.
•
1574 Hits
•
41 Recommends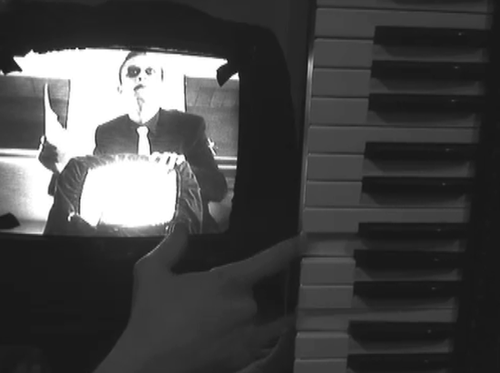 http://s3.amazonaws.com/hitrecord-prod/record_attachments/312678/encoded/web_sd/PatternsAndPrayers_historicalremix.mp4
•
8401 Hits
•
96 Recommends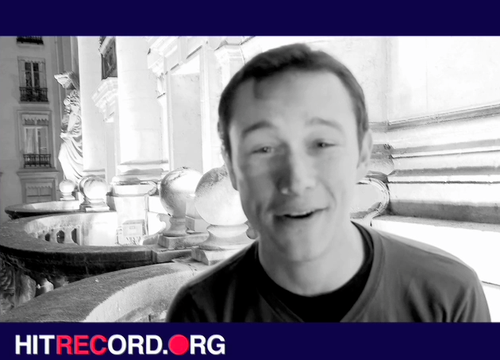 http://s3.amazonaws.com/hitrecord-prod/record_attachments/296154/encoded/web_sd/REG38b.mp4
Ladies and gentlemen, it's official, we're gonna release a DVD/Book/CD/collection of our work so far... RECollection Volume 1. And, surprise surprise, the deadline is landing on us very very soon -- we're aiming to have everything done by JANUARY 1ST.

It won't be the first time we've gotten shit-tons of work done in no time. So let's do it.

VIDEO EDITORS -- Haus of Glitch is devising a new refined version of his 'Live Acts Megamix' which will go on the audio CD, and we are gonna cut a monster video to match his monster track. This one is all about cutting to the beat. The more ornate and intricate the beat gets the more images and cuts should be reflected visually.

SHORT FILM MAKERS -- I am loving the Tiny Stories Short Films that everyone has been making, really great job. Some are definitely going on the DVD, the more we can make the better. Keep in mind, while animation is a great approach since we already have so many illustrations, live action can work too, or anything else you wanna try.

CASUAL RECORDERS -- Of course Nebulullaby is going on the DVD. However, let's just spruce it up a little bit, shall we?
In the "Earth" section of the music video, we have many images of people going to bed and falling asleep. Let's add more!
RECord your bedtime and contribute it to this collab.

VIDEO EDITORS -- let's cut in many many more of these bedtime visuals into Nebulullaby's "Earth" section. Again, put those cutting points on the rhythm of the music.

TEXT and IMAGE CURATERS -- So part of 'RECollection Volume 1' is going to be a book. Help us curate what should be included. Create an Album of text and image RECords that you recommend, and contribute it to this collaboration. The more selective you are, the better, so limit your Albums to like 3 to 5 RECords.

VIDEO EDITORS -- Take a look at HelloLindsayyyyyy's "All 3 SiTC's in 30 Seconds" ~ http://hitrecord.org/records/273123 ~
She did such a killer job that this video is definitely going on our DVD. And I want to make similar videos for "Sundance", "SxSW," and our "College Tour 2010" to accompany it.
So let's look through all the uploaded records from these events and make a 30 second video that captures all that went on there. HelloLindsayyyyy's speedy narration approach worked great, so feel free to do that, or try anything else, as long as it's 30 seconds or less.

Well, it's the end of the year, and most likely this is my last Regularity video of 2010. What a crazy ride this year has been for me, for us, for hitRECord. Working with you guys has exceeded all of my expectations. I am so proud of what we have accomplished this year, and I can't fucking wait to do it all again in 2011.

Thanks again <3

J


Final Cut Pro by Dr. Gory
•
30310 Hits
•
209 Recommends

(new orleans time)

Brick Shit House. We don't remember exactly why we started calling it that. 1:11, 2:22, 3:33, 4:44 and 5:55 could all be called Brick Shit Hou...
•
15048 Hits
•
164 Recommends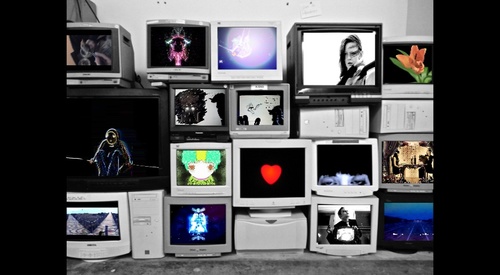 http://s3.amazonaws.com/hitrecord-prod/record_attachments/304918/encoded/web_sd/Monitors_on_Fire.mp4
I decided to have a little fun with Matt's monitor picture. Didn't come out exactly how I wanted but, it's ok. You can use it for whatever you want. It'd be nice to remix it, I think. Couple of stuff you could do with it.
If I'm missing any resource, let me know.
•
11580 Hits
•
230 Recommends