Released
(I added this to the Summer Collection collab because I know we have sold posters in the past and thought that this could possibly be produced as a poster print.)
Since the end of the show, I've been trying to figure out the best way to express all of my jumbled thoughts and feelings about it. Watching the livestream, I felt moments of excitement and indescribable pride. SO many times, I smiled and laughed, marveling at all that we have accomplished - a few times, I winced and bit my knuckles in uncertainty.
When I woke up this morning, I wasn't sure what I wanted to say. And so, I started cutting up some paper. And soon I realized, as the pieces came together, we have SO much to celebrate. Some things last night were PERFECT, and others were rough and a little awkward - but that's the great thing about hitRECord. We try new things, we take chances, and we move forward in brand new ways. I love what we've accomplished so far, and I can't wait to see what comes next!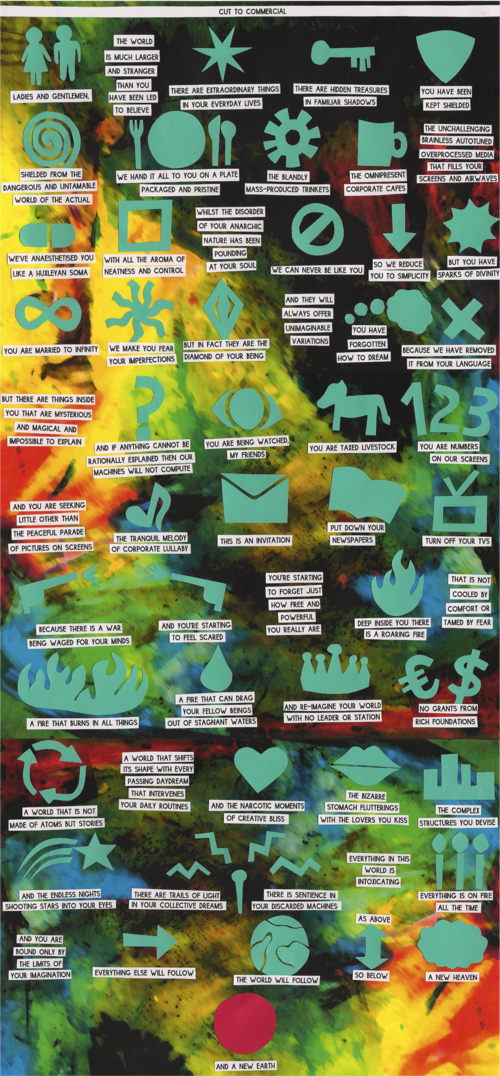 For a very long time, I've been hoping to remix 'and a new earth' in my own way. Here goes.
*I added this to the Summer Collection collab because I thought it could be produced and marketed as a poster print.