Stop motion the I did with the help of missamerica.
[No text]
Stop motion that I did with the help of missamerica
•
1025 Hits
•
31 Recommends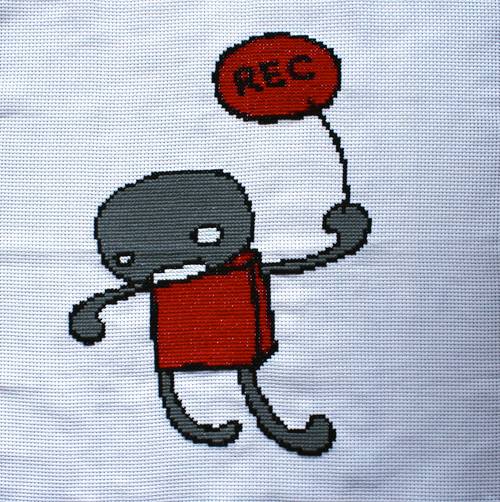 I kind of want to do a background on this.
But I'm not sure.
Maybe a blue background with the white stars...
What do you think?
I live in the city where I work as a teacher, so I often see/meet pupils/students outside of school/work.

- I've had pupils run after me just to say hello, while I was grocery shopping.

- I've gotten hugs.

- I had a pupil grab my arm looking very surprised to see me at the mall and then asking if I was going to come to teach his class the day after.

- I've had pupils stop and start talking to me about what they are doing or have just been doing.

- I spent 20min in a train going to Copenhagen talking to 2 students about where they were going and movies. They left their seats where they were sitting with their parents to come talk to me.

- I've had a lot of students/pupils tell me they saw me at the mall or somewhere in town the day before.

- I've nodded and said hello to a lot of parents but it's usually the students/pupils who will stop to talk to me.

- I've had pupils yell "Hi Camilla" as they drive pass me on their bicycles.

- I have some pupils who will tell me they saw me on their way to school.

- I had one pupil who was sort of hiding when we were at the train station waiting for a train.
Since I'm a teacher I thought I'd contribute a couple of fun moments I remember from work.

(Even though I spend quite a lot of time thinking about school/work this was really all I could think of that I could contribute at the moment... :o/)

Two pupils come back from the restroom.
One of boys comes up to the teacher.
Pupil: Do you have an extra pair of pants?
Teacher: What… no… why? What happened?
Pupil: Lucas peed on me.
Teacher: He peed on you?…(smiling) what exactly happened?
Pupil: We went to restroom and there was only one free so we went in there together. We were peeing in the toilet and talking and then Lucas turned to me and… then it just happened.
Teacher: smiling okay… I don't have an extra pair of pants but can't you wash the pee off?
Pupil: Okay… it was just a couple of drops anyway (walks away)


The class and the teachers comes back from a field trip right after the usual lunch time.
Teacher: Who's getting the milk this week?
2 boys raise their hand
Teacher: Okay get the bag and wait for me outside the door. I need to get the key so we can get our milk.
The pupils get the bag and goes outside while the teacher tells the rest of the class to get out their lunch and start eating.
The teacher opens the door and goes out into the hallway
The two boys are lying on the floor doing some weird poses
Teacher: Ehm… what are you doing?
Boys: Yoga!
Teacher: (Laughing) O-kay…Ehm… Can we go get the milk when you're done?
Boys: Yes!
The boys get up, take the bag and they all go get the milk


Teacher is cutting some fabric on the floor while the class is doing some math in their workbooks.
The teacher has her back to the fabric and when she turns around there's a pupil sitting cross legged on the fabric with his eyes closed and hands on his knees.
Teacher: What are you doing?
Pupil: Praying to the math gods, asking them to come do my math assignment.
Teacher: (Laughing) Okay let me know how that works out for you.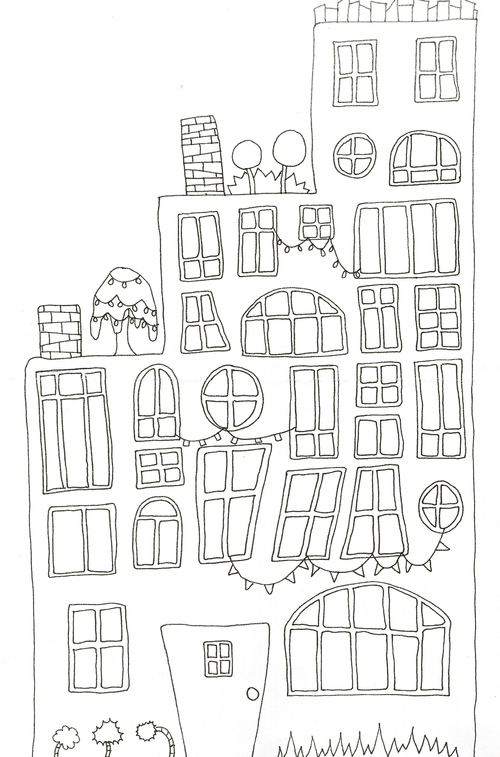 Drew this the other day and thought maybe someone could use it for something.
Sorry about the bad scan :o/
I just discovered this, while I was looking for something new to crochet.

How perfect was that!

Skills:

I can crochet, sew, cross stitch, needlework

I write crochet patterns ;)

I draw

I have also done some stop-motion and filming

I'll only take on a crochet challenge if I can figure out sort of how to do it and if I see some sort of challenge in the piece. This way there's a much bigger chance of me actually finishing it. It can get quite time consuming and I tend to loose interest if it's something I've made before or if I don't get that I should try that feeling. I hope that's okay.

I'll try my best to rise to the challenge.

Can't wait to hear what you've got.

Thank you!! <3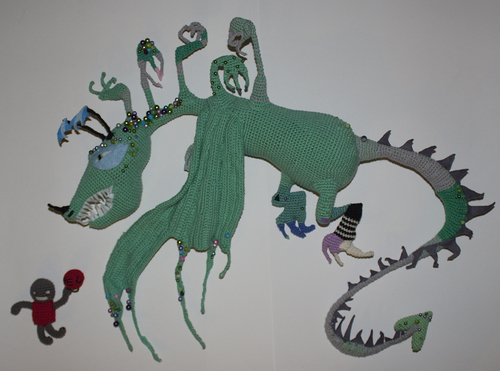 (I haven't quite finished the dragon yet. I will post the final photo of it as soon as I've added the other wing, some more teeth and the rest of the beads.)
Exactly 3 years ago today I finished the RECrobot and uploaded it here on hitRECord. I had the idea of trying to crochet something from hitRECord, while I was waiting for my plane home at London Heathrow. I just happened to be wearing my RECrobot T-shirt and then it took me about 2 weeks to finish it.
I could never have imaginged then, being able to crochet all of the things I have in these 3 years.
With a big smile on my face I dug through most of the things yesterday to find the RECrobot (I've parted with a few of the pieces over the years)
To be honest I didn't really think I could make this dragon when I first saw it, but then again I've felt like that with almost everything I've crocheted based on images I've found here on hitRECord. Every piece has challenged me and I'm so grateful for that.
I could never have gotten this far with my crocheting without all of the artists whose images I've worked on:
horrorshock666, Soupy, Wirrow, colormetwice, InkedCanvas, tiafischer, cosmicolor, Kudzu, JPeezy, MelonBerri, ditha, rejjie, LydiaSaskia, SRL73, 12.42, MoiSanom, sojushots, elayne, ppeppina, Kubi, tdolan and pencil.just.dance.
and all the encouragement I've gotten from... EVERYONE!
I know some of you think I can crochet anything but that's not quite true. But tackling the new challenges have gotten easier over these 3 years.
Thank you from the bottom of my heart!!!
•
1931 Hits
•
70 Recommends
Sojushots exhibition July 12th 2013
Special guests included:
- Fox (crocheted)
- Landscape Monster (crocheted)
- Lost (crocheted)
and
- subway folk (crocheted)