Released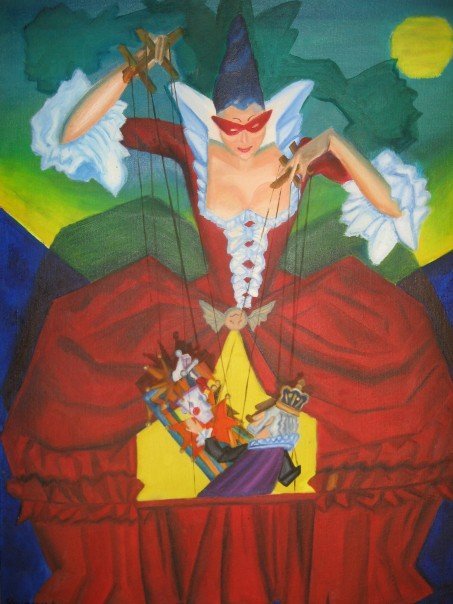 Here's an oil on canvas I did a while ago. It's an interpretation of a print by a Japanese artist...
At the time I called it the Matriarch, intending its subject matter to be about human control.
An English professor of mine loved it (it now hangs in his office) and saw it as a "narrative of narratives". He (and now I) views the woman as a write and the marionettes as her characters. He found it to be a powerful representation of the ability of an author to manipulate his or her characters and turn lifeless ideas into complex relationships and events.
Alm's House Road Cape Cod, MA
As a child always wanted to know what was at the end of it but could never seem to get there...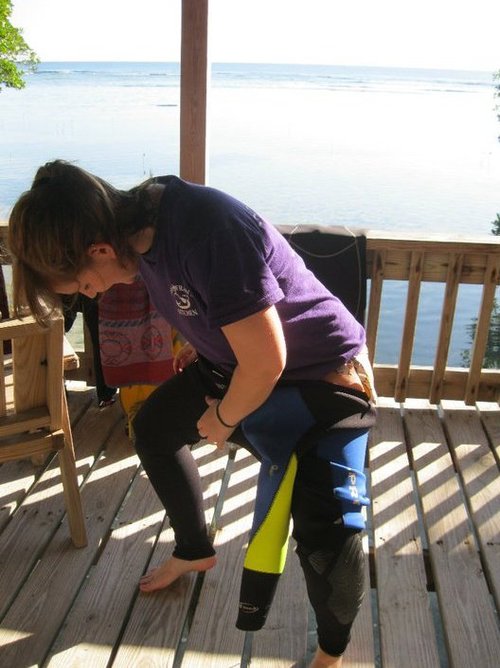 Best part about my career? Waking up to an ocean view and thinking "I'm gonna go check out what's under all that water"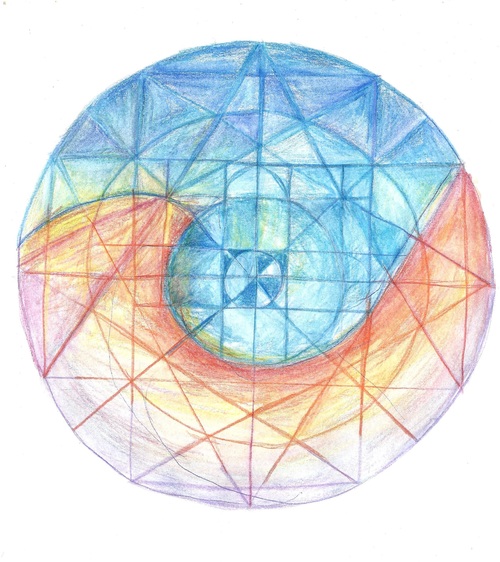 Originally I had this set up with the blue area being the wave...but I ended up liking the idea of turning the whole thing upside down.
| | | |
| --- | --- | --- |
| | How much hump could a humpback back if a humpback could back hump? | |
| | | |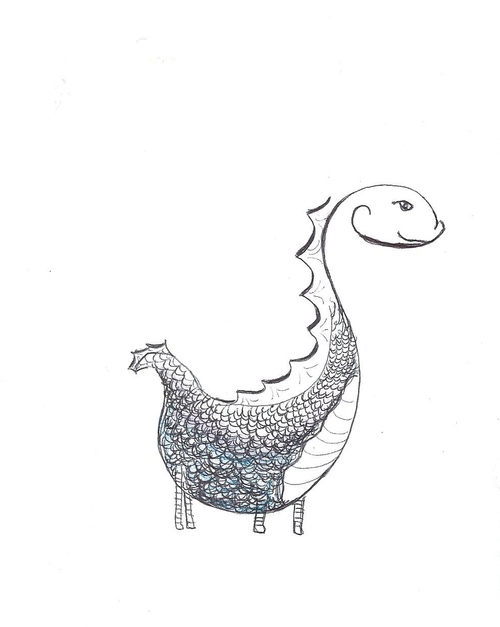 As a waitress I spend a lot of time waiting for people to figure out what they're ordering (after they've told me they know what they're ordering, of course)
I've started doing little drawing while I wait so that at least I feel less awkward standing there... this is my favorite so far.
She (I think it's a she) doesn't have a name or a story yet... I would love for someone to come up with one!!!