She'd lost her mind a long while ago

but she didn't miss it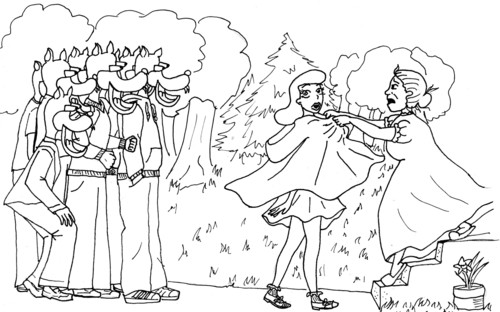 This is a little cartoon I cooked up after reading LucieJL's REcord "wits or tits." thanks for the inspiration ^_^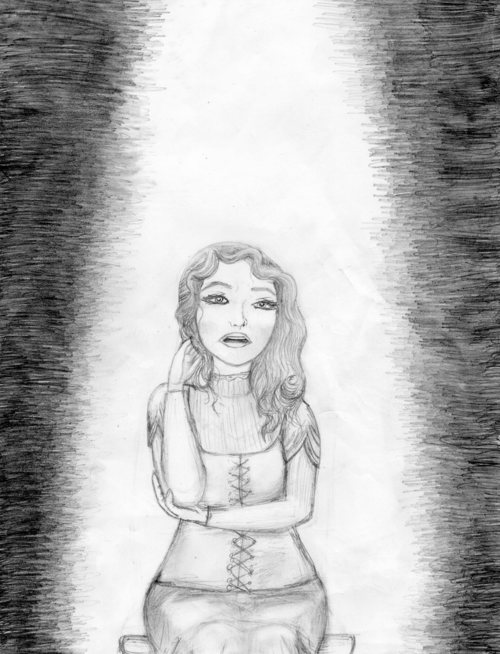 This image is what I pictured as I read JulesKD's "Asking for it". Her record made me think of REd as being in the middle of an iterrogation, where she is being scrutinized by an unsympathetic police man or detective possibly? and she feels isolated, vunerable and confused as to why she is being treated in that way after what she has just been through, as if it was somehow her fault. Her red riding hood was confiscated as evidence against her.
Sis 2- "what about that girl?"

Sis 1- "which one?"

Sis 2- "that one there"

Sis 1- "what about her?"

Sis 2- "I like her shade of blonde. What do you think of her hair?"

Sis 1- "um... it's....nice, so?"

Sis 2- "I think I could go that blonde, yeah. Just gotta think Blonde thoughts, Think Blonde thoughts: blonde thoughts, blonde thoughts, blonde thoughts...."

Sis 1- "Umm..........I don't really think you should wish for those..."

Just two sisters talking about very intelligent and important things, sis 2 starts the convo she's the younger one and sis 1 the eldest. :) hee hee fun tihmes fun tihmes
a watched pot never boils over

>>>(causing a mess and setting your house on fire)
I went to the doctor , I was nervous and I thought, if only doctors didn't look quite so ..um…human? Then, maybe, it wouldn't be quite as uncomfortable.

Maybe if they like wore funny costumes, dressed up like, aliens (that might be fun, scary for some though,) maybe clowns (no, scary too,) maybe robots,.....................................

maybe not,.............. maybe (*sigh) I am less scared of a human doctor than of an alien clown robot one.............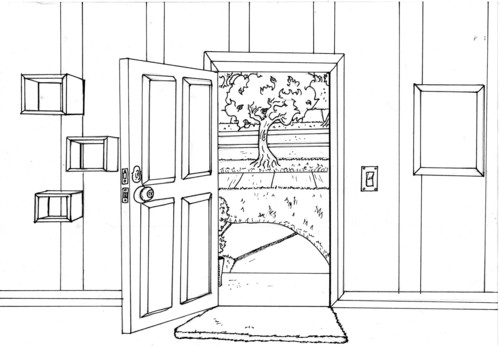 this is for the part where Joe first gets to his parents house and they are greeting him at the entrance, also I left the picture frame blank so maybe someone could fill it with........ something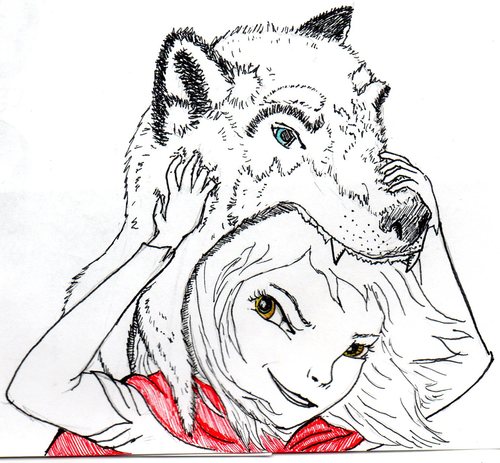 This right hurr is Little Red Riding Hood after her triumphant escape sporting a trophy of badassness.