Released Jun 16, 2014
COMPOSERS: Compose a Score for our "History Repeats Itself - RE: Arms Race" animation. Please refer to the notes + request below for more direction.
==
Check out the most recent cut of Arms Race here.
==
For this piece, like our other 'History Repeats Itself' segments, we have a few different pieces of music needed to enhance the piece, and the plan is to have the community come up with them...And then, we'll edit them into place against the picture for the final. For this quick-paced, fun piece, we need 4 bits of score, each of a different genre, but all working together to deliver the message about how governments have tried to keep an eye on their citizenry throughout time:
Sources
Of course, your originally-composed music is always preferred. But these segments tend to require iconic music with very distinct characteristics...Some of which might be available as public domain compositions and / or recordings. So if you want to suggest pieces that are available free of copyright from PD sources, please feel free to contribute links, etc as well. And, whereas usually at hitRECord, we don't like to use much in the way of sampled instruments for scores, for these short, light comedy pieces, it works fine, especially since we're often looking for specific, iconic kinds of sounds, which are difficult to find players (or the large ensembles required) to execute.
Timings
The lengths of the music pieces this piece needs are specified below. It's always best when a piece of score is composed specifically for the scene at hand, cuz that way, it can work every corner of it perfectly. However, since in general, there aren't many strong action points to consider within each one, it's possible that a longer piece you may write (or have already written in the past, but want to contribute to this) will be able to be cut down to fit the available window. The most important thing is that any given piece of music have an actual ending (as opposed to a fadeout or a cutoff). Sometimes the lack of this can be worked-around, sometimes not. The timecode numbers below are exact timings, and the headlines give a more general picture. Sometimes there's wiggle room, and sometimes not, depending on where a punchline comes in, and that sort of thing. So...Getting it close to the timing needed is generally cool, but of course, perfect music is always a perfect fit : ) All that said, here's what we're looking for:
Introduction -- Approximately 6 seconds
01:00:04:12 - 01:00:10:15 Something slightly serious, but very tongue in cheek about it. Quick pizzicato strings might work well here.
900 A.D. China -- Approximately 16 seconds
01:00:10:20 - 01:00:21:07 This would best be served by traditional Chinese folk music. The ideal instruments for this section would be instruments that would have been around at the time. Think Zither, Erhu, Pipa, and flute. There are a number of traditional Chinese songs that are in the public domain, so that may be a good place to start for the musical material.
01:00:21:08 - 01:00:26:17 Keep the same piece from above moving into this section, but start building in intensity. This could be by adding some percussion into the mix.
The British Navy -- Approximately 12 seconds
01:00:28:04 - 01:00:40:07 This section needs a British Military March. Bass Drum, Snare, Cymbals, Brass, and Woodwinds are the typical instrumentation for these. A nice bit of pomp would help bring out the dark humor here, particularly when the narration talks about the slaughtering of the Natives.
1945, Japan -- Approximately 11 seconds
01:00:41:20 - End: Think 60's & 70's heavy/psychedelic rock. I realize these would have been written 2 decades after WWII, but the sentiment is there, and musically it will help give it a strong push and help the segment end with a (forgive me) bang. Good references for the sound would be Edwin Starr's War, and Jimi Hendrix's version of All Along The Watchtower.
==
* The deadline for this Request is Tuesday, March 10th.
==
•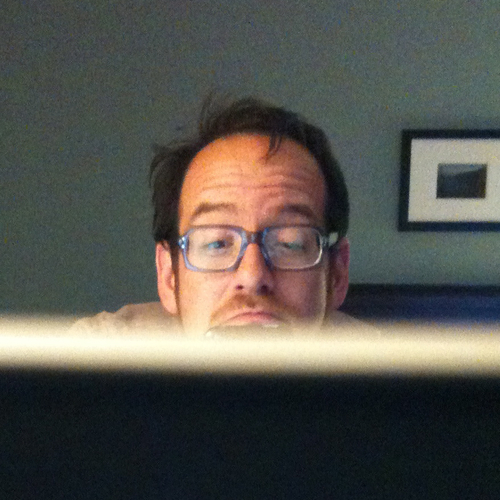 COMPOSERS: Create pieces of music for our History Repeats Itself cartoons RE: Arms Race animation. Check out THIS REQUEST for more direction. * The deadline for this Request is Tuesday, March 10th.
Show More