Released May 07, 2014
•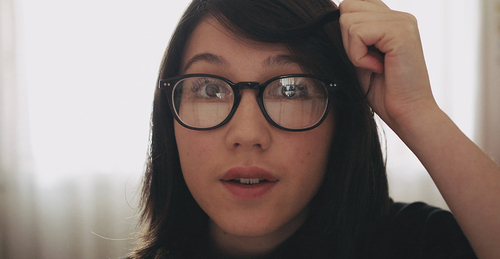 Oh my golly it's a test animation for Mollie!
Even though Mollie has been cut from the TV Show, Pamagotchi and I are still very excited to work on producing a music video for this wonderful track originally created by TheLastDomino.
The test is very rough, and short, but I hope it's enough to show the aesthetic we're going for. This is where I need you, the community, to help me build Mollie's world. The main idea in terms of visual treatment is to create a 1950s inspired photo collage. Even though the test is tinted sepia, this was because the public domain footage I used was limited to that. We want lots of retro colours! We adore Loddi's concept art and want to go along a similar path. There are loads of ways to contribute, so I hope y'all hop on board.
Please take a look at this VISUAL REQUEST LIST to see what we need
and use this GREEN SCREEN REFERENCE CUT when creating the props and scenes.
REQUESTING
Photographers – Take photos of both scenes and props to be turned into a photo-collage world for Mollie. Scenes of a red carpet entrance to a cinema, a shopping aisle for the toy shop, the second-hand-store can be created in many different ways so get creative!
Illustrators – Come up with logo and packaging designs for Mollie and the box she is sold in! We would also love hand drawn, cheesy, old-school post cards of tourist attractions (e.g. the Eiffel Tower, the Taj Mahal, Big Ben) to serve as backdrops when Mollie and Victor are together. Or perhaps you'd like to come up with a retro movie poster design for when Mollie stars in Hollywood films! The rest of the elements should look photorealistic, so feel free to illustrate things like the '50s biplane but try to make it look like a vintage photograph.
Public Domain Curators – Find resources on the public domain to be used for Mollie's world. A combination of still images and videos are important to layer together, just like I did for the shot of Mollie blowing a kiss to JFK.
Image remixers/Collage makers – Use photographs on the site and the public domain to remix into a collage for a background. I have curated some examples of great collages here, so use these as inspiration but remember that it is a '50s retro theme!
Animators – There's about 40 different cuts in the reference video, averaging a few seconds each. While I'm lead animator for this project I strongly encourage other animators to join in the fun and choose a shot to animate, then I can add it into the final composition.
CONTRIBUTE TO THIS COLLAB HERE.
PD Resources used in this test:
Aircraft: http://commons.wikimedia.org/wiki/File:Swordfish_Aircraft_MOD_45155477.jpg
JFK at Podium: http://commons.wikimedia.org/wiki/File:President_announces_appointment_of_new_Director_of_Central_Intelligence_Agency._President_Kennedy_at_podium..._-_NARA_-_194192.tif
JFK: https://archive.org/details/1960_kennedy-nixon_1
PS- resourced the Herbert & Isle animation because it had the film reel flicker thing that I can't find anywhere else
Love,
Steph
ANIMATORS, ILLUSTRATORS, & DESIGNERS: Help fill the gaps in The Shuttersmith's VISUAL TREATMENT REQUEST!
BASSISTS & DRUMMERS: Contribute your parts to the song!
HORN PLAYERS & OTHER INSTRUMENTALISTS: Contribute your parts to flesh out the big, jazzy MIDDLE SECTION!
Show More