Released Feb 22, 2014
•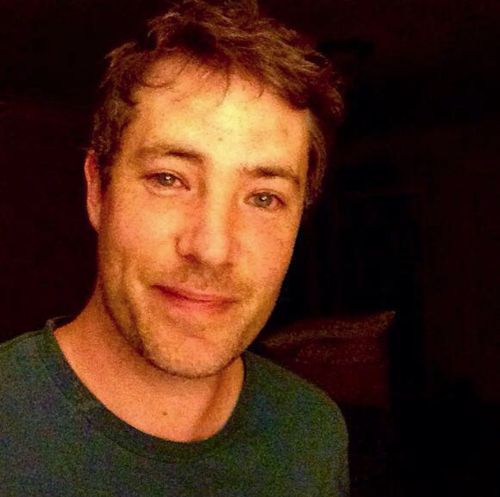 Hey everyone,
Just a quick writing request for missamerica's "Henry Adam Wood" collaboration - looking for more :20-ish pieces of writing from this bastard of a character who writes (unsuccessful) apology letters to people he's fucked over in the past. We're specifically looking for short letters written for these 3 TV episodes:


SECRETS


GUNS


THE FUTURE


Please CONTRIBUTE HERE by Wednesday, January 7th. Thanks!
WRITERS: Write a short letter from Henry Adam Wood for one of the following 3 TV episode themes:
SECRETS
GUNS
THE FUTURE
Please contribute your writing by Wednesday, January 7th.
==
Calling all artists!! Let's create the world of Henry Adam Wood...this could evolve into a short film, animation, stop-motion, whatever...read on...
Henry Adam Wood is a man of privelege and a bit of a jerk. He's on his deathbed and at the advice of his doctor, he has started writing letters to people he has encountered in his life, partly to make ammends and partly to say goodbye.
The twist is that Henry isn't a nice man. He is very self-centred, and in his letters he will apologise for the wrong thing (such as calling someone names, but not for stabbing and killing them) or he will just be outright insulting. Always for his own advantage; it's always about something that he wants.
I started writing these letters and creating the world of Henry Adam Wood, but after receiving a few helpful comments, I've decided to open this up to all artists.
Writers - Write letters from Henry to other people he has either insulted or ruined in his lifetime. He has no conscience and no moral compass, but is very polite. He is living circa late 1800s-early 1900s so his tone is very proper.
The format of his letters is:
Reason why he is writing, brief description that he is dying
A description of why he is apologising, or a description of his last wishes
The kick! He's not asking what you think he's asking
Closing adieu
Then a p.s. with another insulting kick
Illustrators
what does Henry look like?
What are his surroundings? Is he in bed? At his writing desk? Maybe in a chaise on his perfectly manicured lawn?
What do the recipients of his letters look like?
His doctor?
Some story boards for one of his letters would be helpful. How would we film or animate one of his letters?
Voice over artists
Read one of Henry's letters. He's a man, so...
Musicians
A soundtrack for the letters would be great. Remember the era that he lives in, but more importantly, focus on a theme for either Henry or the recipient of his letter
Don't forget the kick! There should be a turnaround in the music somewhere that accentuates the kick that shows that Henry isn't sincere about his apology
Filmmakers
Use the storyboards to help create Henry's world
Act out and film Henry or one of the other characters in the context of one of his letters, using voiceovers to guide you.
Film small vignettes to illustrate part of the letter, like a flashback
Animators
Using the illustrations, let's see what an animation of Henry and other characters would look like, move like, react, etc. Maybe this will end up being part animation/part film? Let's try things and see what works!
Editors
Use each of the ingredients from the other artists to create small vignettes
Cut together footage to help create a larger piece
I would love to see what everyone comes up with, and maybe this can become a part of a larger project or perhaps a series of shorts.
Thank you everyone, and have fun!
<3
Show More