Released
I find myself too often
giving in
to my temptations
Indulging in things
I know can be bad for me
But I am pure impulse
and want
with a complete disregard
for the possible repercussions
of my actions

And later, the question
always arises
And though the question
stays the same,
the answer never does:
Was it worth it?
•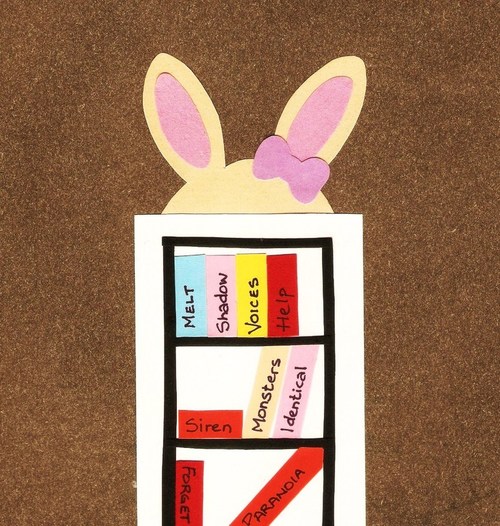 This collaboration is an invitation, a challenge, NAY, a DARE — can you write a poem a day, every day, for a month?
Here is the mad scheme - write 30 poems in 30 days. That's it. One month of your life, one poem every day.
We tattered few who have done it can promise: it's kind of awful, kind of wonderful, never easy, and always worth it.
ARE YOU A WRITER? BRING IT.
Get your poem-a-day on!
Start right now! Or tomorrow! Or after you've had a bagel! Whatever!
NOT A WRITER? NO PROBLEM.
You can still do a ton through this collab!
We want readings of poetry, we want videos of you performing spoken word, we want blackout poetry, we want you to turn poems into songs, we want your illustrations of these poems. We want it all!
You can submit your voiceovers or performances to the RECITE A POEM EVERY DAY collab.
For more details on Poem Every Day, here is a quick FAQ.
challenge delivered!
-evyn
Show More
Request List:
Writing

poem-a-day

reflections on how the month is going for you

re-recs of your favorite poems

Illustration

make blackout poetry

illustrate a poem or line of a poem you like

Music

take a poem and use it as lyrics

do a reading of a poem

Photography

take a photo inspired by a poem

turn a poem into an image tale

pair a line from a poem with a photo to make a One Scene Photo or a Scene from a Fictional Film

Curation

compile an album of the poems with the most remix potential

once you hit 30 poems, make an album of them and add it!

Graphic Design

make a typographic poster with a line from a poem you like

remix a poem with a photo/illustration that pairs with it

Other