Released Mar 23, 2013
What is this?
Poem Every Day is a collab that got started two years ago during National Poetry Month. The idea is simple: write poem a day, every day, for a month. 
Do I have to wait until the next National Poetry Month (April 2015) to do this?
No! You can start today! The challenge is 30 poems in 30 days, and that applies all year round. We always repeat this challenge during the month of April, but don't let that limit you. Your 30 days can start anytime you want! 
I really have to write a poem every day?
Yep. Yes.
Why are you doing this?
The purpose of this challenge is to stretch yourself as an artist and, ultimately, to surprise yourself. When you have to write every day, you can't plan it or obsesses over it. You just have to get the words on the page. It's remarkable what can come from that.
Why are you really doing this?
Because I get a sick thrill out of forcing myself to write a poem a day and I want to take you all down with me !!
Will this be fun?
Probably.
Will this be awful?
Probably.
How do I do it?
Write a poem. Go here. Submit your poem. Repeat this tomorrow. 
What do I write about?
Anything you want. But there is an optional set of prompts, if you choose to use those.  
Can I post poems I've already written? 
Nah, that'd be cheating! You want to write something new every day of the challenge. But if you have poems you've already completed and want to share, you can submit them to one of these great collabs:
Long Stories, Poems, and Everything In Between
Why is this a good thing to do?
It's intense. It's ridiculous. It's liberating. You...
Continue Reading
•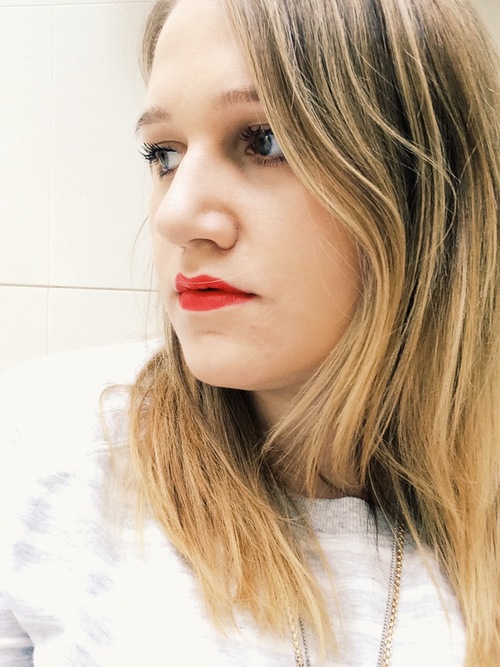 This collaboration is an invitation, a challenge, NAY, a DARE — can you write a poem a day, every day, for a month?
Here is the mad scheme - write 30 poems in 30 days. That's it. One month of your life, one poem every day.
We tattered few who have done it can promise: it's kind of awful, kind of wonderful, never easy, and always worth it.
ARE YOU A WRITER? BRING IT.
Get your poem-a-day on!
Start right now! Or tomorrow! Or after you've had a bagel! Whatever!
NOT A WRITER? NO PROBLEM.
You can still do a ton through this collab!
There is so much poetry here you can use as raw material. Make a blackout poem! Do a voiceover! Make a short film inspired by a poem! Take some of these poems and use them as song lyrics! Illustrate them! Animate them! Remix to your heart's content!
You can submit your voiceovers or performances to the RECITE A POEM EVERY DAY collab.
For more details on Poem Every Day, here is a quick FAQ.
challenge delivered!
-evyn
Show More